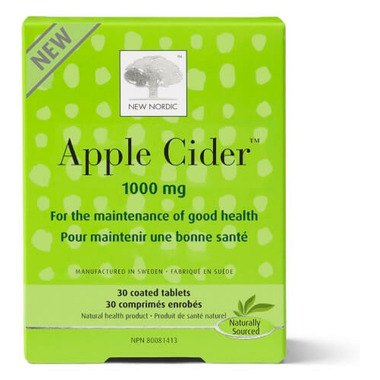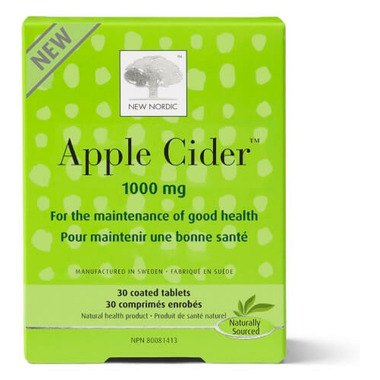 Easy and convenient way to take apple cider vinegar
Helps with weight management
Lowers cholesterol and blood sugar levels
Usage:
Take 1 tablet per day with a glass of water at breakfast.
Ingredients:
Apple cider vinergar (Malus domestica L.) (Fruit) 1000 mg
Chromium (Chromium (III) picolinate) 2.2 mcg
Caution:
Consult a health care practitioner prior to use. If you have diabetes. If you experience gastrointestinal upset discontinue use. Keep out of reach of children. Contraindications: Do not use if you pregnant or breastfeeding. Do not use if blister package is broken.