Nikidom Travel Portable High Chair Heather Grey
The only highchair that fits in your diaper bag! Portable highchairs are a mess, large and uncomfortable to carry. They take up a lot of space, weigh and you can't easily transport them. You need a shoulder for your diaper bag and another for the high chair, supposedly portable. Nikidom offers you the most effective solution with your Portable Highchair Flat Pack.
Features
:
Fits in your diaper bag without sacrificing safety or comfort
Dimensions: 30 x 23 x 3.2 cm (folded) – 30 x 23 x 12 cm (open)
Use it on your trips to restaurants, friends' houses, grandparents, or just at home
Dishwasher safe
Age: from 6 months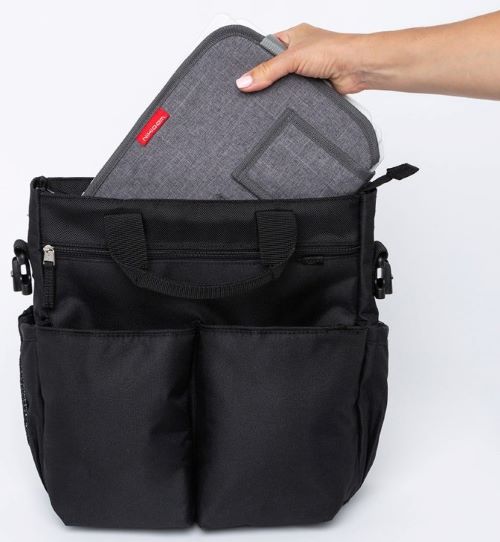 This product is not suitable for cars.
Similar High Chairs and Boosters