Nordic Naturals Nordic Omega 3 Gummy Worms
Strawberry
30 Gummy Worms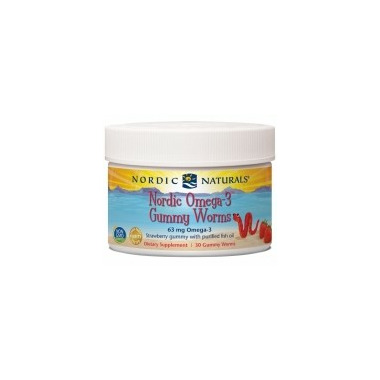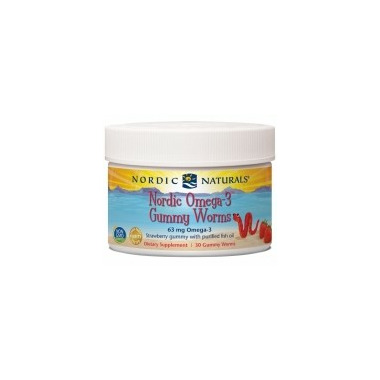 Nordic Naturals Nordic Omega 3 Gummy Worms
Strawberry
30 Gummy Worms
Nordic Naturals Nordic Omega 3 Gummy Worms are tasty treats that satisfy even the pickiest palates. With their yummy strawberry flavour, they are easy to chew, and fun too! Like all Nordic Naturals products, they are proven pure and exceptionally fresh.

Benefits:
Easy-to-chew omega-3 treat for ages 2+
A source of omega-3 fatty acids for the maintenance of good health
No artificial colourings, flavourings, or preservatives
Gluten Free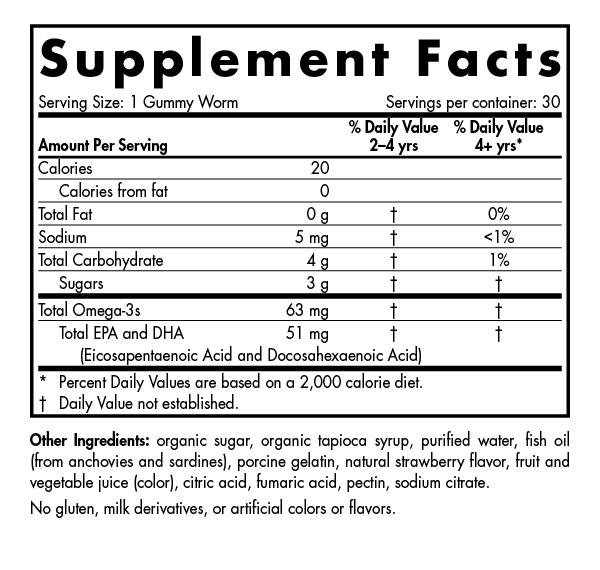 Suggested Use:
For 2 years and older, two worms daily with food, or as directed by your health care professional. Please ensure child chews each worm thoroughly.
Marianne:
a few months ago
My 4yr old son LOVES these. And, frankly, I do too. They taste even better than candy sour worms. I haven't noticed a fish taste at all; they are clean tasting and sweet, with a nice soft strawberry underneath the sour crystals. I'd almost feel guilty eating them but I justify it since I'm pregnant and figure the littler one seems to like them too. I love this brand. They make all sorts of magic here.
Shel:
more than a year ago
These gummies have a bit of a fishy taste. My 2 younger boys didn't like it. However, my older son takes these gummies along with other gummy vitamins and he eats them with no complaints (which is a miracle) so overall I am pleased with the purchase and will get them again!
Page
1