NOVA Probiotics VEGAN Kids 6 Billion CFU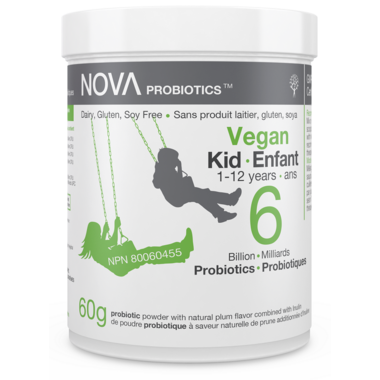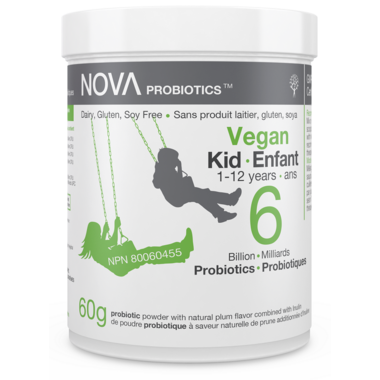 NOVA Probiotics VEGAN Kids 6 Billion CFU






NOVA Probiotics VEGAN Kid (1-12 years) is a blend of 4 probiotic strains with just the right amount of chicory-root inulin to stimulate the growth and activity of beneficial intestinal bacteria. Each measuring scoop (included in the container) provides 6 billion live microorganisms. The powder itself is great tasting and easy to mix daily with cold foods for optimal digestion and enhanced immune function. Parents don't have to worry about allergic reactions because VEGAN Kid is free of major food allergens including dairy, gluten and soy.

Features:
Provides 6 Billion CFU per scoop (85 servings total)
4 human-compatible probiotic strains for an action along the entire extension of the GI tract
Added with 5% chicory inulin (prebiotic) to
nourish the growth of the probiotic microorganisms and enhance their effects
Targeted delivery system
No refrigeration required
Directions:
Mix 1-2 scoops, 1-2 times a day in food or beverage, or as recommended by a therapist.
Caution:
If you are on antibiotic(s), take at least 2-3 hours before or after. If you have fever, vomiting, bloody diarrhoea or severe abdominal pain, consult a health care practitioner prior to use.
Please be advised that Well.ca follows manufacturer guidelines for storing & shipping probiotics.