Nova Scotia Organics Bone Builder Formula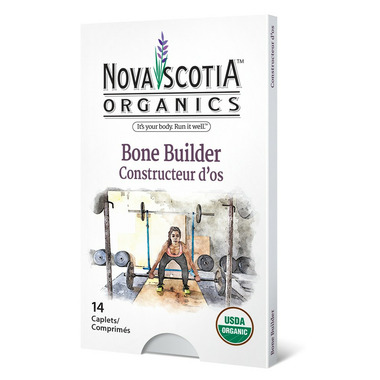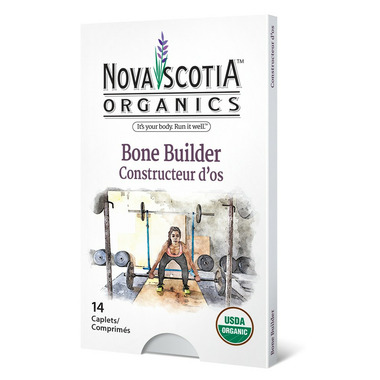 Nova Scotia Organics Bone Builder Formula
Ask any physician, naturopath or health care provider and they'll tell you that for many of us, increased risk of bone loss is simply a byproduct of aging. Ensuring your body has plenty of calcium can prevent not only fracture, osteoporosis -and even loss of teeth- but you'll help your body maintain good muscle contraction, blood vessel constriction and relaxation, secretion of hormones and enzymes, and even some nervous system functions.
The Nova Scotia Organics Bone Builder Formula packs a quadruple punch. Eggshell powder, not surprisingly, has a very high content of calcium. What you may not know is eggshell powder may be more soluble and absorbable in the stomach when compared to synthetic calcium carbonate, which is used in many vitamins and supplements. This formula also has added valuable vitamin D3 (our favorite Vitamin D) which helps in the absorption of calcium to increase bone mineral density, Lantana Camera extract powder, rich in magnesium to help your body metabolize calcium, and vitamin K2, which can help slow bone loss, boost bone formation and help keep your skeleton rattling soundly for years to come.

Features:
Dairy free
Gluten free
GMO free
Magnesium Stearate free
No Fillers
Peanut free
Soy free
Synthetics free
USDA Certified Organic
Vegetarian
How to Use (Adults):
Adequate calcium and vitamin D throughout life as part of a healthy diet, along with physical activty may help prevent bone loss/osteoporosis. Take 2 caplets 2 times per day. Take a few hours before or after taking other medications.

Cautions and Warnings:
Consult your health care practitioner prior to use if you are taking blood thinners. Keep out of reach of children. Store between 15 and 25 degrees celsius in a dark dry place. Do not use if packaging is damaged.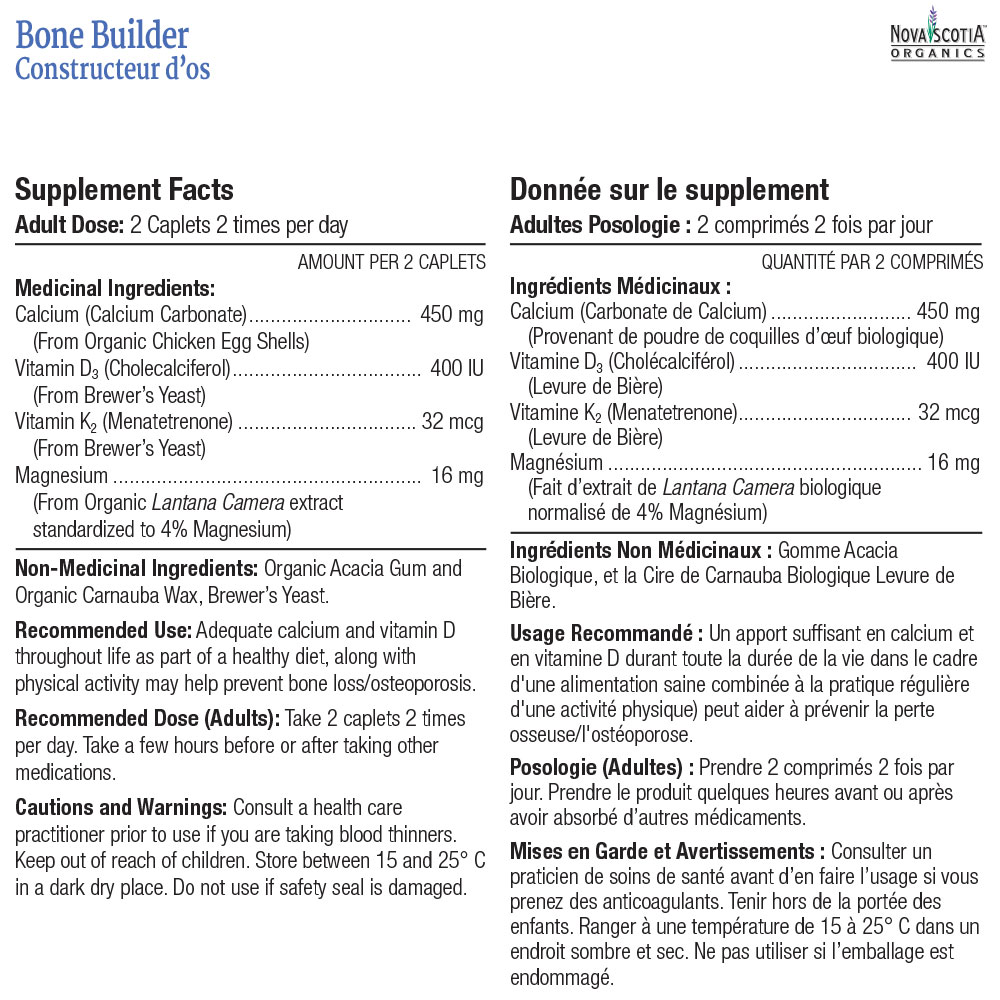 Medicinal Ingredients:
Calcium (Calcium Carbonate)(From Organic Chicken Egg Shells) - 450 mg
Vitamin D3 (Cholecalciferol)(From Brewer's Yeast) - 400 IU
Vitamin K2 (Menatetrenone)(From Brewer's Yeast) - 32 mcg
Magnesium (From Organic Lantana Camera extract standardized to 4% Magnesium) - 16 mg
Non-Medicinal Ingredients:
Organic Acacia Gum and Organic Carnauba Wax, Brewer's Yeast.