NOW Foods CoQ10 with Omega-3 Fish Oil 60 mg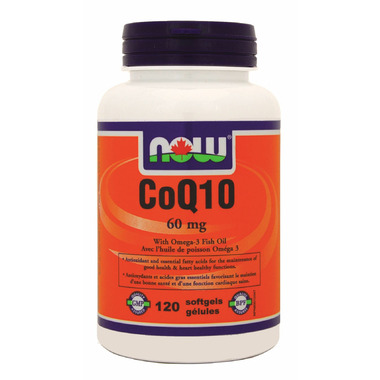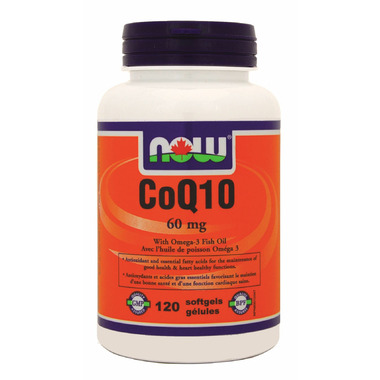 NOW Foods CoQ10 with Omega-3 Fish Oil 60 mg
For all things heart health and cellular respiration, Coenzyme Q10 is a vitamin-like compound also called ubiquinone. It is an essential component of cells and is necessary for mitochondrial energy production. Years of research has shown that CoQ10 supports healthy cardiovascular and immune system functions in addition to its vital role in cellular energy production. This combination of CoQ10, Lecithin and Omega-3 Fish Oils is designed to support cardiovascular health. Through that means, consumption of Omega-3 fatty acids may reduce the risk of coronary heart disease.
Features:
Antioxidant and Essential fatty acids
Maintains heart health
Combines CoQ10, Lecithin, and Omega-3 Fish Oils
Cardiovascular Health
Made with Omega-3 Fish Oil
Reduce Risk of Heart Disease

Other Ingredients: Gelatin, Rice Bran Oil, Glycerin, Water, Yellow Beeswax, Carob and Annatto Extract.

Contains no: sugar, salt, starch, yeast, wheat, gluten, corn, milk, egg or preservatives.