NOW Foods CoQ10 with Omega-3 Fish Oil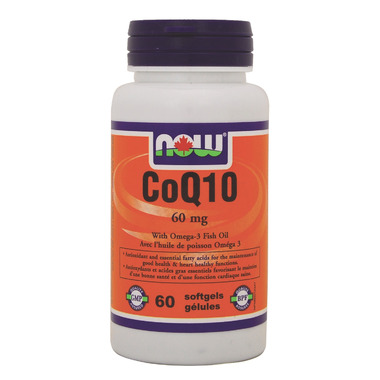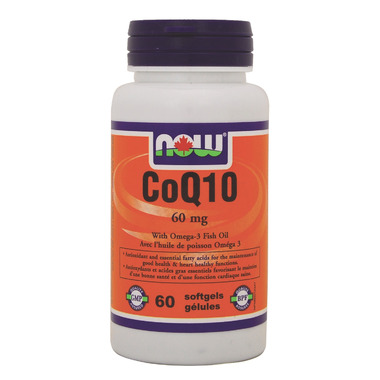 NOW Foods CoQ10 with Omega-3 Fish Oil
Coenzyme Q10 is a vitamin-like compound also called ubiquinone. It is an essential component of cells and is necessary for mitochondrial energy production. Years of research has shown that CoQ10 supports healthy cardiovascular and immune system functions in addition to its vital role in energy production. NOW CoQ10 is Pharmaceutical (USP) Grade. NOW uses only the 100% natural, all-trans form of CoQ10.

Consumption of Omega-3 fatty acids may reduce the risk of coronary heart disease. FDA evaluated the data and determined that, although there is scientific evidence supporting the claim, the evidence is not conclusive.

Features:
Cardiovascular Health
with Omega-3 Fish Oil
Reduce Risk of Heart Disease
Other Ingredients: Gelatin, Rice Bran Oil, Glycerin, Water, Yellow Beeswax, Carob and Annatto Extract.

Contains no: sugar, salt, starch, yeast, wheat, gluten, corn, milk, egg or preservatives.

The Natural Fish Oil Concentrate used in this softgel is primarily derived from sardines, anchovies and mackerel.

The Natural Fish Oil Concentrate used in this softgel is tested to be free of potentially harmful levels of contaminants (i.e. mercury, heavy metals, PCB's, dioxins and other contaminants).

Contains no titanium dioxide. Separation and color variation in the softgel is natural and doesn't affect product quality.