NOW Foods Flush-Free Niacin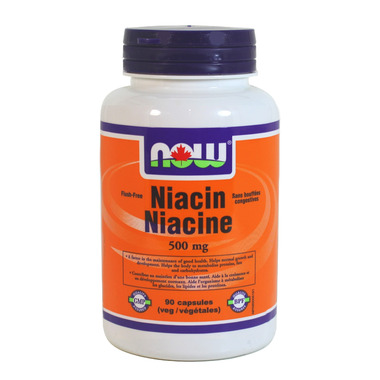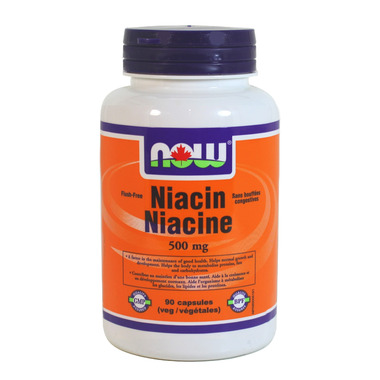 NOW Foods Flush-Free Niacin
Niacin (Vitamin B-3) is an essential B-vitamin necessary for good health. Many Niacin supplements cause a temporary Niacin flush or tingling red rash on the skin when taken in large doses. This flush-free Niacin is formulated to avoid such reactions.

Suggested Usage: As a dietary supplement, take 1 capsule daily as needed, preferably with meals; or take as directed by your health practitioner. Consider taking this product in combination with NOW B-50 Complex, D-Ribose and Sytrinol.

Medicinal Ingredients (per capsule):

Niacin (from 640 mg of Inositol Hexanicotinate) (Vitamin B-3) 500 mg
Inositol (from 640 mg of Inositol Hexanicotinate) 135 mg
Other Ingredients: Cellulose (capsule), Stearic Acid (vegetable source), Magnesium Stearate (vegetable source), Rice Flour and Silica.

Contains no: sugar, salt, yeast, wheat, gluten, corn, soy, milk, egg, shellfish or preservatives. Vegetarian/Vegan Product.

Inositol Hexanicotinate is a stable, non-flushing source of Niacin. This superior source of Niacin works to reduce the common "niacin-flush" problems associated with high doses of Niacin supplements.