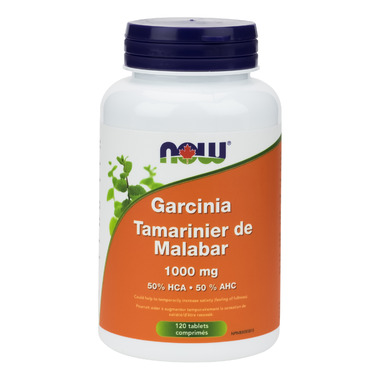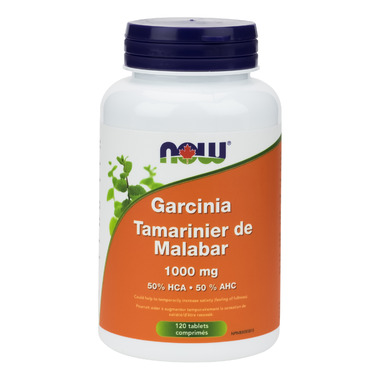 Garcinia 1000 mg has a dual action that can manage carbohydrate and fat calories, helping energy levels, reducing cravings and supporting a healthy body composition.
Features:
NOW Garcinia is standardized to 50% HCA and tested to guarantee 500 mg HCA per tablet
Provides the highest dosage from NOW of HCA per pill
Could help to temporarily increase satiety (feeling of fullness)
This product is suitable for vegetarians and vegans
Ideal Users:
Those looking to manage a diet high in carbohydrates and fats to help weight management.
Directions:
Adult Dosage: Take 1 Tablet 3 times daily before meals.
Ingredients (each tablet contains):
Malabar Tamarind (Garcinia cambogia) 1000 mg (Fruit Rind Extract) (containing 500mg HCA (-) hydroxycitric acid)
Non-Medicinal Ingredients:
Microcrystalline Cellulose, Silica, Magnesium
Stearate, Vegetable Grade Coating (cellulose, stearic acid, water, hypromellose).