NOW Foods Glucosamine & MSM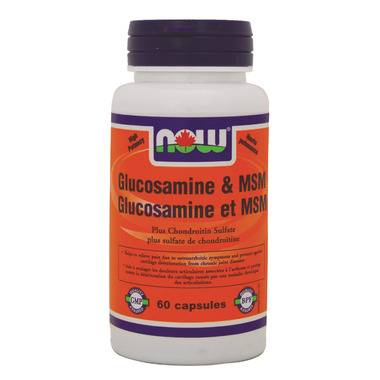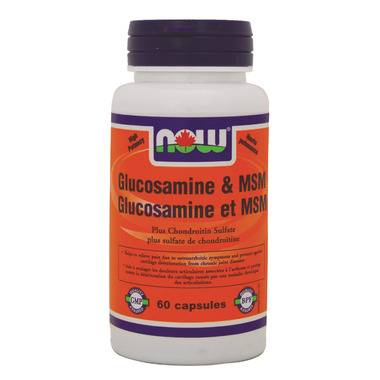 NOW Foods Glucosamine & MSM
Glucosamine and MSM combine the nutritive benefits of two potent dietary supplements. Glucosamine is an amino sugar derived from the chitin of shellfish that is used by the body to support healthy joint structures. MSM is a natural form of organic sulfur found in all living organisms and is currently a popular supplement with health enthusiasts everywhere. NOW Foods Glucosamine & MSM helps to relieve pain due to osteoarthritic symptoms and protects against cartilage deterioration from chronic joint diseases.

Contains no: sugar, salt, starch, yeast, wheat, gluten, corn, soy, milk, egg or preservatives.

Other Ingredients: Gelatin (capsule), Stearic Acid and Magnesium Stearate.
Contains:
Glucosamine Sulfate (Glucosamine Sulfate*Potassium Chloride from Shellfish Exoskeleton) ...........................................................550mg
MSM (Methylsulphonylmethane) ...............................250 mg
Chondroitin Sulfate (Chondroitin Sulfate Sodium) .... 50 mg