NOW Foods Liquid Glucosamine & Chondroitin
With MSM, Vitamin C & Manganese
473 mL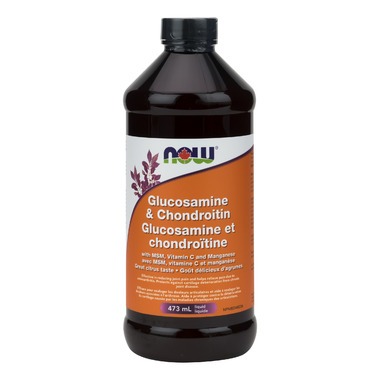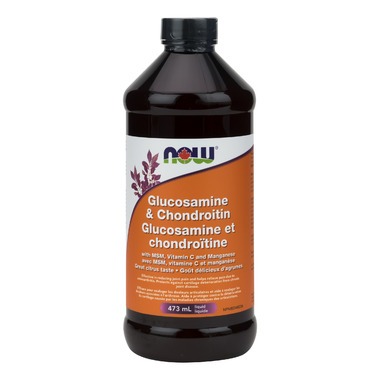 NOW Foods Liquid Glucosamine & Chondroitin
With MSM, Vitamin C & Manganese
473 mL
NOW Liquid Glucosamine & Chondroitin with MSM combines three of the most effective nutrients available today for supporting good joint health in an easily absorbed liquid form. Glucosamine and Chondroitin are naturally occurring structural components that are used by the body to support healthy joint function. MSM, Manganese and Vitamin C complement Glucosamine and Chondroitin and work synergistically with them to provide optimal nutritional support.
Features:

with MSM
Joint Health
Fast Acting Joint Support
Great Citrus Taste
A Dietary Supplement
Other Ingredients: De-ionized Water, Vegetable Glycerin, Fructose, Natural Flavors, Citric Acid, Malic Acid, Xanthan Gum, Potassium Sorbate (as preservative) and Natural Beta-Carotene. Contains shellfish (crab, shrimp, lobster, crayfish) derivative.

Contains no: starch, yeast, wheat, gluten, soy, milk, egg or artificial colors or flavors.

Moira:
more than a year ago
Doesn't take too bad at all! I'm very happy with that since I didn't like a powder I was taking before. It's too early to tell, however, how effective it is (the bottle says it takes two months of regular use to see the benefits). No stomach upsets or diarrhea with it though. If this works, I will be buying it again since I can't swallow pills and this is pretty easy to take.
Page
1