NOW Foods Melatonin Extra Strength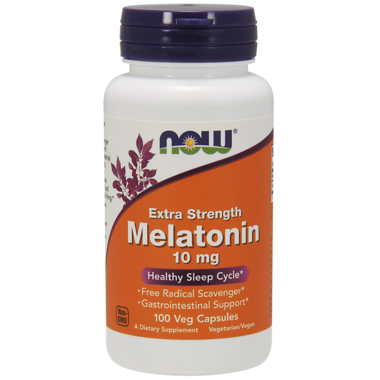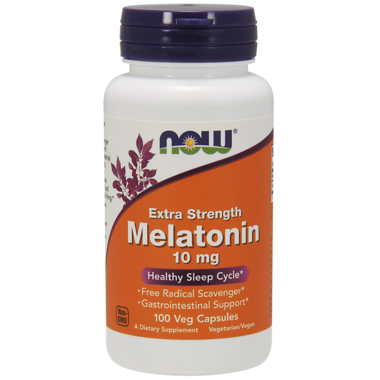 NOW Foods Melatonin Extra Strength
For those with severe issues maintaining sleep, a natural solution exists. Melatonin is a neuro-hormone (amino acid) naturally produced in the pineal gland in the brain and present in high amounts in the gastrointestinal tract. It is involved in many of the body, brain and glandular biological functions including regulation of normal sleep/wake cycles. This 10mg dosage is the strongest permitted by Health Canada, and may help those in need of stronger dosages.
Features:
Helps increase the total sleep time (aspect of sleep quality) in people suffering from sleep restriction or altered sleep schedule (e.g. shift-work and jet lag)

Helps re-set the body's sleep-wake cycle (aspect of the circadian rhythm)
Extra Strength
Vegetarian/Vegan
Directions:
Adult Dosage (>19 years): Take once a day, at or before bedtime. DO not drive or use machinery for 5 hours after taking melatonin. For use beyond 4 weeks, consult a health care practitioner.
Ingredients (each capsule contains):
Melatonin 10mg.
Non-Medicinal Ingredients:
Cellulose, veg capsule (hypromellose, water) stearic acid (vegetable source).
Caution:
Consult a health care practitioner prior it use if you have asthma, cardiovascular disease, hormonal disorder, immune system disease, diabetes or hypoglycemia, liver disease, chronic kidney disease, seizure disorders, migraine, depression, or if you are taking anticoagulants, anticovulsants, immunosuppressives, steroids, blood pressure or sedative/hypnotic/psychotropic medications. If symptoms persist continuously for more than 4 weeks (chronic insomnia), consult youth health care practitioner. Consumption with alcohol, other medications or natural health products with sedative properties is not recommended. Do not use if you are pregnant or breastfeeding. Rare allergic reactions and mild gastrointestinal symptoms (nausea, vomiting, or cramping) have been known to occur; in which case, discontinue use.