NOW Foods Pycnogenol with Bioflavonoids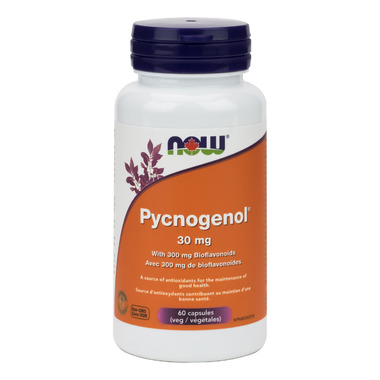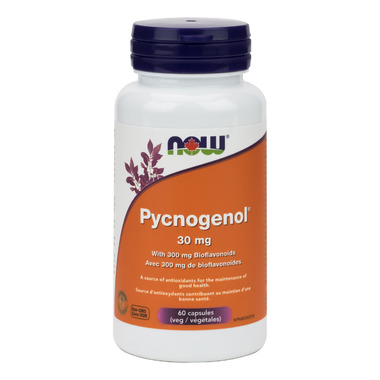 NOW Foods Pycnogenol with Bioflavonoids
Pycnogenol is a unique combination of proanthocyanidins obtained from the bark of the French maritime pine. As a potent natural scavenger of free radicals, Pycnogenol helps to protect the body's tissues from oxidative stress and supports a healthy, balanced immune system response to normal metabolic stress. Through these mechanisms, Pycnogenol helps to maintain healthy eye, skin, and joint tissues. In addition, scientific studies have shown that Pycnogenol helps to maintain vascular strength and function.

Directions: Adult Dosage: Take 1 capsule 2 times daily. Consult a health care practitioner for use beyond 2 months.

Ingredients (each capsule contains): Pycnogenol® (French Pinus pinaster) (Bark) 30mg; Citrus Bioflavonoids 300mg (from fruit and fruit peel of citrus sinensis, C. paradise, C.Limon, C. aurantifolia and C. reticulata)

Non-Medicinal Ingredients: Veg Capsule (hypromellose, water), Rice Flour and Magnesium Stearate (vegetable source).

Caution: Consult a health care practitioner prior to use if you are taking any prescription medications or if you have multiple sclerosis, systemic lupus erythematosus, rheumatoid arthritis or other autoimmune disorders. Do not use if you are pregnant or breastfeeding. May cause gastrointestinal (GI) discomfort, abdominal pain, gastritis, diarrhea, dizziness, nausea or headache.