NOW Foods Stevia Instant Tab Dispenser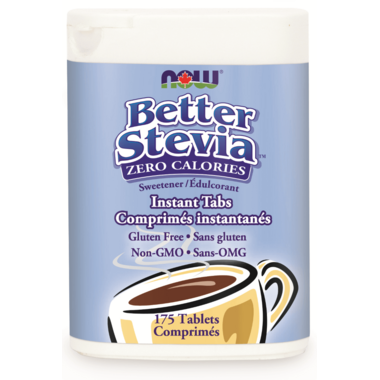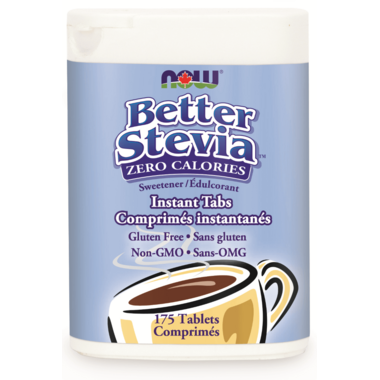 NOW Foods Stevia Instant Tab Dispenser
Finally, a guilt-free, natural sweetener. BetterStevia® is a calorie-free, gluten-free sweetener that's 60-100 times sweeter than ordinary sugar. Use original Stevia tabs to add flavour to your life. Delicious BetterStevia® Instant Tabs are an excellent addition to your favourite beverages and are especially suited for sweetening coffees and teas - just a single tab is all you need to add a burst of flavoured sweetness to any beverage, hot or cold! BetterStevia® is a great addition to almost any healthy diet. BetterStevia® is produced using special measures to preserve the full-spectrum of the Stevia herb's natural qualities to create a uniquely pure and better-tasting Stevia.
Features:
Perfect for Sweetening Coffee and Tea
Quick Dissolving
Travel Friendly Dispenser
Zero Calories
Serving Size:
1 Tablet (140 mg). Directions: Use to sweeten your favourite beverages. Dissolve 1 tablet in 150 – 250mL of a beverage, as desired daily. Sweeten to taste. Store in a cool, dry place after opening.

Ingredients:
Cellulose, Organic Stevia Extract (Leaf), Croscarmellose Sodium and Magnesium Stearate (vegetable source)