NOW Real Food Virgin Coconut Oil
100% Pure & Certified Organic
591 mL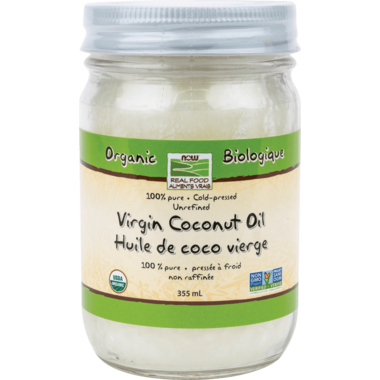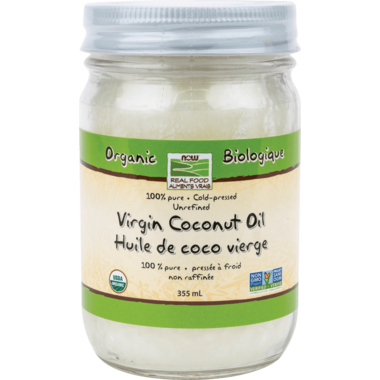 NOW Real Food Virgin Coconut Oil
100% Pure & Certified Organic
591 mL
NOW Real Food Virgin Coconut Oilis a high grade, unrefined premium nutritional edible oil obtained from the first cold pressing of organic coconut (Cocos nucifera) kernels. Virgin Coconut Oil is naturally trans-fatty acid free and has naturally occurring medium chain triglycerides (MCT). This oil typically has the following beneficial fatty acids per serving (natural variation may occur): Lauric Acid 6.5 g, Myristic Acid 2.4 g, Caprylic Acid 1.0 g, Capric Acid 800 mg, Oleic Acid 800 mg and Linoleic Acid 200 mg. Certified Organic by QAI.
Features:
Cold-Pressed and Unrefined
100% Pure Organic Virgin Coconut Oil
Packed in Inert Glass
Vegetarian/Vegan
Hexane free
Low sodium
Directions:
Take 1 tablespoon 1 to 2 times daily with meals. This Organic Virgin Coconut Oil can also be used in salad dressings, sauces, or any type of cooking as a source of fatty acids.
Ingredients:
Organic Virgin Coconut Oil