NOW Real Food Xanthan Gum Powder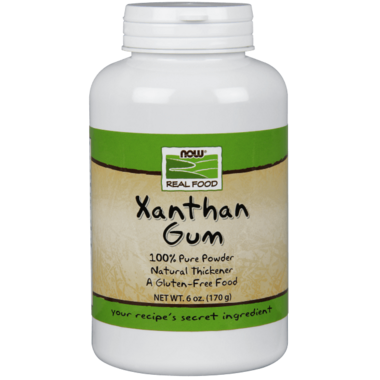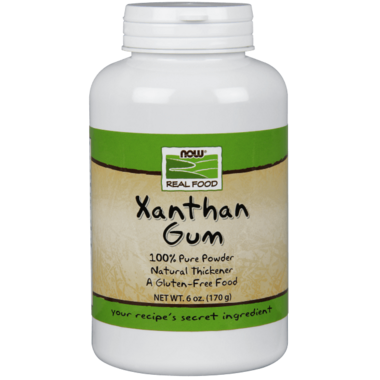 NOW Real Food Xanthan Gum Powder
Xanthan Gum sounds more at home being a name in a cheesy sci-fi movie, but is actually a widely-used thickening agent. In fact, Xanthan is legendary for its ability to increase liquid viscosity with just a tiny amount, and is stable throughout a wide range of temperatures and pH. With Xanthan Gum, a little goes a long way. NOW Real Food® Xanthan Gum is an excellent addition to your favourite sauces and dressings due to its ability to prevent oil separation and to keep solid particles, such as spices, suspended. It lends a smooth texture to many foods, making it a desirable addition to recipes.
Features:
Pure Powder Natural Thickener
A Gluten-Free, Non-GMO Food
Your Recipe's Secret Ingredient
Because you are what you eat, NOW Real Food® has been committed to providing delicious, healthy, natural and organic foods since 1968. Keep it natural. Keep it real.

Directions:
Use as a natural thickener as you would with other starches. Many gluten-free baking recipes call for Xanthan Gum to replace the elasticity and texture of gluten. For every cup of gluten-free flour in a recipe, use about 1 tsp of gum for cakes and cookies and 2 tsp of gum for breads and pizza.
Ingredients:
Pure Xanthan Gum
Caution:
Not for use in foods or beverages consumed by infants or children under the age of 2 years.