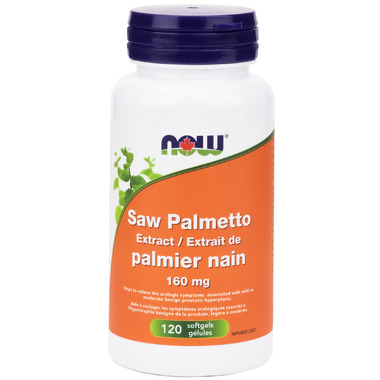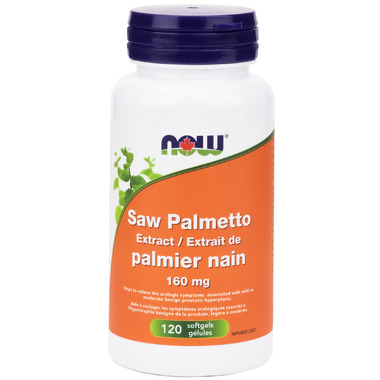 Now Saw Palmetto Extract can help to relieve the urologic symptoms associated with mild to moderate benign prostatic hyperplasia.

Directions: Adult Males: Take 2 softgels daily with meals

Ingredients (each softgels contains): Saw Palmetto (8.5:1 Extract)…..160mg (Serenoa repens) (Fruit) equivalent to 1360mg of Saw Palmetto. Standardized to contain 85% Fatty Acids & Phytosterols

Non-Medicinal Ingredients: Extra virgin olive oil, softgel (gelatin, glycerine, water, caramel.

Consult a health care practitioner prior to use to exclude a diagnosis of prostate cancer. Consult a health care practitioner if symptoms worsen or persist

Gluten free.