NOW Sports Branched Chain Amino Acid Powder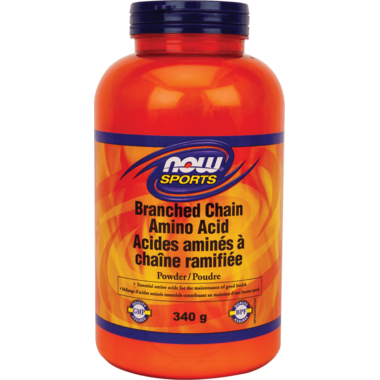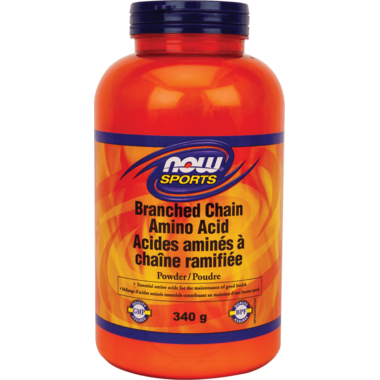 NOW Sports Branched Chain Amino Acid Powder
NOW Sports Branched Chain Amino Acid Powder provides you with BCAAs your body requires. Of the eight essential amino acids that cannot be produced by the body, the three branched-chain amino acids (BCAA's) Leucine, Isoleucine and Valine are of key importance. Based on their unique structure, activity, storage and metabolism, BCAA's have become a staple in the lives of many athletes and physically active individuals. They account for nearly 1/3 of the amino acids in muscle protein, and play a number of key roles in the repair and growth of muscle tissues. This powder form allows for controlled dosing, and can be added to health shakes.
Features:
Essential amino acids for the maintenance of good health
Assists in the building of lean muscle mass when combined with regular weight/resistance training and a healthy balanced diet.
Pure, pharmaceutical grade (USP) amino acids
L-Leucine, L-Isoleucine, L-Valine
Directions:
Adult Dosage: Mix well 1 level teaspoon (2.6 g) daily in 1-2 cups of juice, water, or your favorite beverage immediately before consumption. Ensure to drink enough fluid before, during, and after exercise.
Ingredients:
Each teaspoon (2.6 g) contains:
L-Leucine: 1150 mg
L-Valine: 550 mg
L-Isoleucine: 550 mg
Caution:
If you are pregnant or breastfeeding, consult a healthcare practitioner before using this product. Contains milk derivative.