Nupasta Organic Konjac Fettuccine Pasta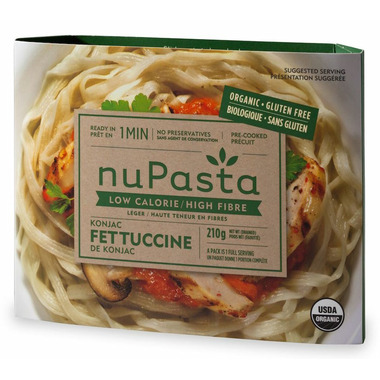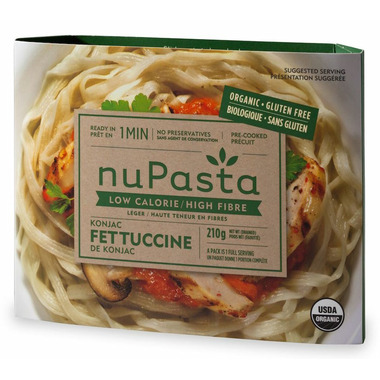 Nupasta Organic Konjac Fettuccine Pasta
Nupasta Organic Konjac Fettuccine Pasta is a low calorie and gluten free pasta. Texture is chewy and similar to al dente pasta (firm to bite). Made from the root of konjac plant and soy beans. Simple to prepare and free of preservatives!
Features:
Only 25 calories and 6g of fibre! (compared to one plate of pasta (210 g) with over 300 calories and 2g of fibre)

Organic, Gluten-free, low calorie
3 times the fibre
Pre-cooked
Shelf stable - no refrigeration required

Goes well with any pasta sauce
Ingredients: Water, organic konjac flour, organic soy flour (non-GMO), calcium hydroxide.