Nutiva
Nutiva Organic Virgin Coconut Oil Large
Nutiva
Nutiva Organic Virgin Coconut Oil Large
1.6 L
Nutiva Organic Virgin Coconut Oil Large
is rated out of
5
by
155
.
---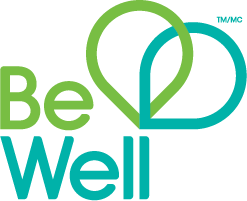 Spend $20 on Aromatherapy, Diffusers & Essential Oils & get 2000 Be Well Points
Discontinued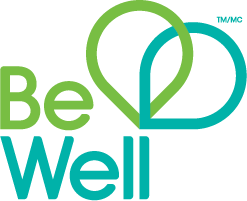 Spend $20 on Aromatherapy, Diffusers & Essential Oils & get 2000 Be Well Points
Description
Nutiva Organic Virgin Coconut Oil is a delicious virgin coconut oil that has various applications, including use as a cooking oil perfect for sauteing and baking (use at temperatures up to 175C), can even be used in skin care. Being unrefined, cold-pressed and virgin, this coconut oil has as little tampering as possible so you can enjoy its natural qualities. Nutiva Organic Virgin Coconut Oil has a light taste, pleasant aroma and pure white colour.
Warning: Made in a facility that handles peanuts.
Highlights

Features
Certified Organic and Non-GMO
Cold-pressed and unrefined

Non BPA packaging
Kosher

Ingredients
Organic virgin coconut oil.
Shipping & Returns
Unfortunately, due to the nature of this item, we cannot accept any returns.
This product cannot be shipped to Remote locations.
Click here for more information
Rated

2

out of

5
by
It's UN-deodorized
from
Beware that this is UN-deodorized. I purchased the small Nutiva coconut oil at the health food store to bake with and to make stove top popcorn in. You can NOT use this coconut oil for baking or popcorn unless you are Ok with the food you make tasting and smelling of strong coconut. (I threw out the popcorn I made with this coconut ol because it tasted like sunscreen). I'm told the un-deodorized coconut is 'healthier' - but I mean it's really only good for foods you want to taste like coconut. Nothing I cook or bake needs to taste like coconut so I buy the Chapman farms deodorized stuff. It's cheaper and very nice.
Date published: 2011-06-10
Rated

5

out of

5
by
Jaz
from
This coconut oil is delicious! As soon as I opened the container I could tell the difference between coconut oil I've bought before - this one smells like fresh coconuts! I read that the difference occurs when a coconut oil has been refined & bleached. This one has not - retaining all that natural goodness. I use it as a cooking oil and as a vegan substitute for butter in baking. If I ever get some on my hand I rub it on my lips as it is a natural moisturizer. This container is large enough to last several months, making it a good value. Will definitely buy again!
Date published: 2011-09-21
Rated

5

out of

5
by
Susan
from
Great product. I use it for cooking, moisturizing and a spoonful a day straight out of the jar. I follow an autoimmune pale diet and coconut oil is great for getting enough fat in my diet and for providing MCTs for my brain function. I have a B12 deficiency and dementia is a symptom so to help avoid getting dementia I use B12 injections with folic acid and coconut oil. Thankfully I found Dr. Newport's work with dementia and coconut oil online.
Date published: 2014-04-15
Rated

4

out of

5
by
Candice
from
I've experimented with a number of different brands but keep coming back to Nutiva. Love all of the features presented on the label and its silky, smooth texture which is really helpful when using it for oil pulling. I rated it a 4/5 (system would not accept 4.5) ...even though I see the container states it's BPA free, I would much prefer a glass jar and transfer mine out to glass, as I can. Thanks Well.ca for the great sale pricing, shipping service and care to packing.
Date published: 2014-04-26
Rated

5

out of

5
by
Gail
from
Nutiva Organic Virgin Coconut Oil is a "staple" in my house. It has replaced all other "cooking oils" completely, and I've found many other uses for it as well. (And I won't buy anything other than NUTIVA. My Siberian Husky gets a teaspoon of it in her supper, helps keep her coat soft and shiny, and I also use it as an under arm deoderant. It kills bacteria, and smells great! Many, many uses for it in our home.
Date published: 2018-07-17
Rated

5

out of

5
by
NaturallyMe
from
My favorite coconut oil!
Excellent for cooking with a subtle flavor, I've repurchased this many times!
Date published: 2021-02-11
Rated

5

out of

5
by
Cathy
from
I love this stuff. It's good for skin, heart health and ,suspectedly, brain health so I eat it everyday. This is made up of mostly medium-chain triglycerides rather than long-chain triglycerides which is the reason this is such a good source of healthy saturated fat and why it has healing properties. Your body runs more efficiently with medium-chain triglycerides. I use one tablespoon per meal. Just stir it into oatmeal, rice, or anything hot. You could also just apply directly to the skin or hair to moisturize. It smells great.
Date published: 2014-03-27
Rated

4

out of

5
by
tina
from
i like that its so big and the price is right ;) it has a slightly nutty flavor (i would have preferred more flavor) but for the size and price its great and meets all my needs. I take it orally for health reasons and once a week condition my hair with it for hours before washing it off , leaves the hair soft , shiny and thick (its anti inflammation, anti bacterial, anti cancer , even helps with weight loss and more benefits) This is our second jar of this size since my family is taking it as well for health reasons.
Date published: 2013-12-19