NutraCentials Cissus Quadrangularis Nx with Synetrim CQ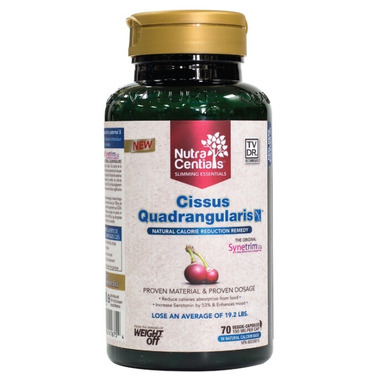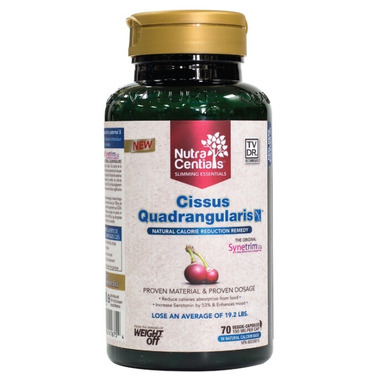 NutraCentials Cissus Quadrangularis Nx with Synetrim CQ
NutraCentials Cissus Quadrangularis NX has SyneTrim CQ, the highly effective, clinically proven triple-action dietary fat and carb blocking compound that has been proven to inhibit the activity of certain enzymes and dramatically lower the number of calories absorbed from your food to stimulate weight loss. Synetrim CQ has five U.S. patents. It also helps decrease emotional eating by significantly increasing levels of serotonin.
In a published 6 week, placebo-controlled clinical trial, human subjects taking 150mg of Synetrim CQ twice daily increased serotonin levels by 53.4%. In a second 10 week study, subjects lost an average of 19.2 pounds, had a 14.6% reduction in body fat levels, and dropped an average of 3.4 inches from their waistlines.
The Three Key Benefits To Taking NutraCentials Slimming Essentials Cissus Quadrangularis NX with SyneTrim CQ To Lose Weight:
Reduces emotional eating by increasing serotonin levels
Decreases calorie contribution from the food you eat
Helps maintain stable blood sugar levels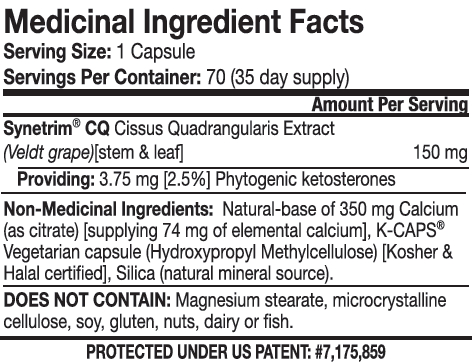 Recommended Use & Purpose:
Helps promote weight loss.
Recommended Dosage & Directions:
Take 1 capsule 15-30 minutes before your two largest meals on an empty stomach with a glass of water. For even faster results combine with healthy eating habits and an active lifestyle.

Warning/Risk Information:
Consult a health care practitioner prior to use.