NutraSea Kids Omega-3 + Vitamin D Liquid
Bubble Gum Flavour
500 mL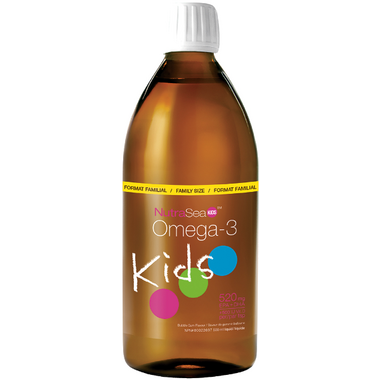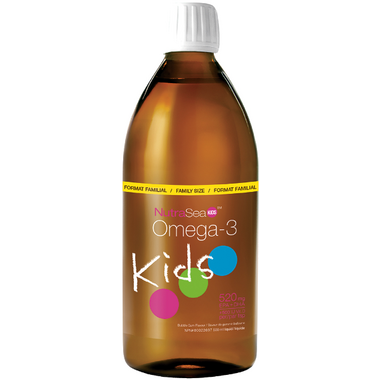 NutraSea Kids Omega-3 + Vitamin D Liquid
Bubble Gum Flavour
500 mL
NutraSea Kids is specially formulated with EPA, DHA, GLA and Vitamin D in a yummy taste that kids love! NutraSea Kids is beneficial in the development of the brain, eyes and nerves in children and adolescents. It's also beneficial in the development and maintenance of healthy bones and teeth.
Features:
Promotes general well-being, immune system support, strong bones and teeth, childhood learning, brain and eye development
Delicious and complete omega-3 + Vitamin-D supplement for kids
Directions:
Children 1 to 14 years take 1 tsp. daily. After opening, refrigerate and consume within 100 days.
Ingredients:
anchovies, sardines and/or mackerel,Non-medicinal ingredients: sunflower oil, flavouring, tocoperols (derived from non-GMO soy), green tea extract, monk fruit extract