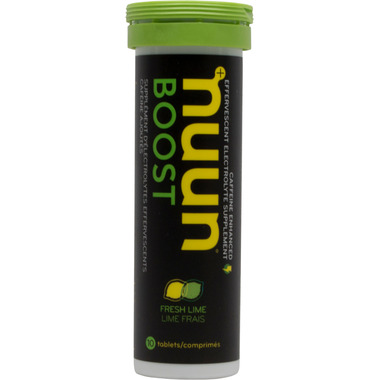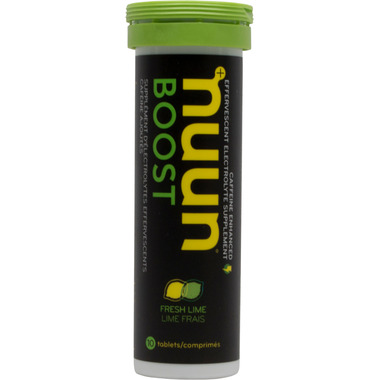 Add a boost to your water with the Nuun Boost tablets in Wild Berry. Chock full of B vitamins and caffeine this product will keep you hydrated, energized, and healthy all day!

Recommended Use: For adults performing exercise, take 1 tablet 1-2 times per day. Add one tablet to 500 ml of water, allow tablet to dissolve, then consume. Take a few hours before or after taking other medications or natural health products

Medicinal Ingredients: Sodium, potassium, calcium, magnesium, vitamin-c, d-glucose, vitamin b6, vitamin b12, vitamin b3 niacinamide (3-Pyridinecarboxamide), caffeine (1,3,7-Trimethylxanthine).

Non-Medicinal Ingredients: Citric acid, flavour, monk fruit extract, stevia rebaudiana leaf, persea americana (avocado) oil.