Oh! Naturals Chili and Lime Sweet Potato Fries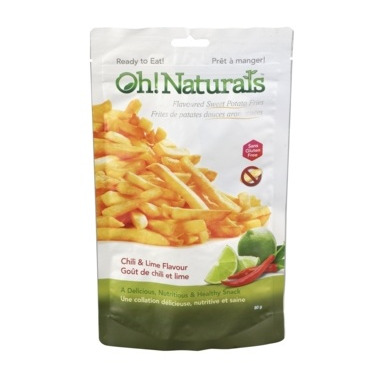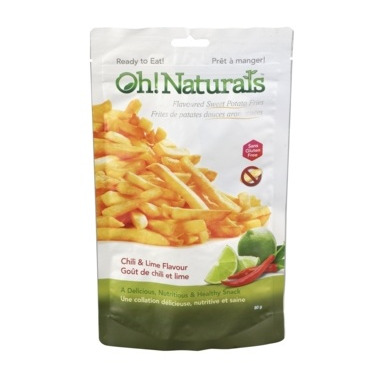 Oh! Naturals Chili and Lime Sweet Potato Fries
These Oh! Naturals Sweet Potato Fries snacks are nut free, gluten free, preservative free, trans fat free and vegan.
Now let's talk about the process!
Oh ! Naturals Flavored Sweet Potato are vacuum fried at lower temperatures rather than deep fried in order to preserve most of the fruits nutrition, flavour and appearance. This method drives all moisture from the potato which are then packed into vapor proof packs eliminating mold or bacteria from spoiling the vegetable without using preservatives.

Features:
Vacuum Fried = lower in fat and keeps mineral content
Vegan
Gluten free
Peanut free