Olivier Hydrate Soap Calendula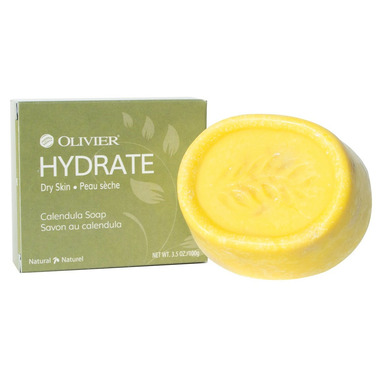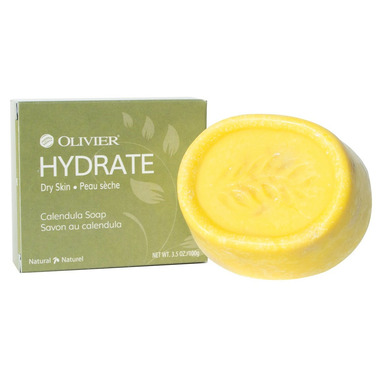 Olivier Hydrate Soap Calendula
Olivier Hydrate Soap Calendula is crafted with olive oil, cocoa butter and beeswax in combination with calendula to purify, soothe and refresh skin. It works as a complement to your skin's normal production of natural oils.
Features
:
Soothes dry skin while gently cleansing
Has a rich moisturizing base that is gentle enough for babies and extremely sensitive skin
Preservative free
Longer curing period of 28 days, leaves soap harder and longer lasting than conventional soaps
Ingredients
: Saponified olive oil, water, saponified cocoa butter, calendula essential oil/ calendula petals, saponified beeswax
Natural, Vegetarian, Gluten Free, Non-GMO

Rhoda:
about a year ago
This soap is wonderful for my dry/sensitive skin! And I love that it has only natural ingredients. And since it isn't mostly water (like most other popular soaps) it lasts a really long time so is even cost effective! Thanks well.ca for making this soap (and others from Olivier) available!!
Page
1