Orange Naturals Calm Flights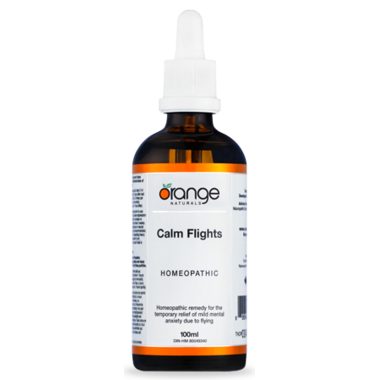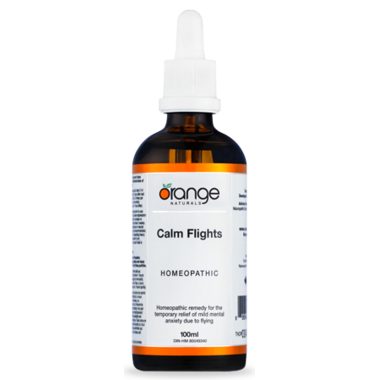 Orange Naturals Calm Flights
Orange Naturals Calm Flights can help alleviate stress during air travel. Anxiety around flying can impair your life significantly – especially if you need to fly for business, visit family or want to travel somewhere for rest and relaxation.
Orange Naturals Calm Flights can help bring temporary relief of mild mental anxiety, apprehension and fear related to flying. It is a far better solution to flying jitters than swigging alcohol or taking strong pharmaceutical medications. Orange Naturals Calm Flights can fit into your pocket and be taken frequently throughout your trip. Who knows? You might even enjoy your flight!
Benefits:
Calms, soothes and reduces apprehensions with flying
Helps to comfort and reassure
Calms the nervous system
All natural active ingredients
Non drowsy
No artificial flavors
Gluten Free
Ingredients:
Each mL contains:
Aconitum napellus 30CH,
Argentum nitricum 30CH,
Borax 3CH,
Cocculus indicus 30CH,
Gelsemium sempervirens 30CH,
Kali carbonicum 30CH,
Phosphorus 30CH.
Directions:
Ages 12 years and over: for general dosing, take 1ml, 3 times per day under the tongue or in a little water. For acute symptoms, take 1ml every 30-60 minutes (up to 12 times per day). When symptoms improve, resume general dosing. Shake well before each use.
Warnings:
Consult a healthcare practitioner prior to use if you are pregnant or breastfeeding, and during use if symptoms persist or worsen, or if new symptoms develop. Do not use if seal is broken. Keep out of reach of children.