Orange Naturals Haemorrhoid Relief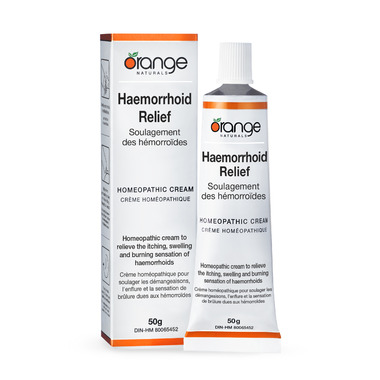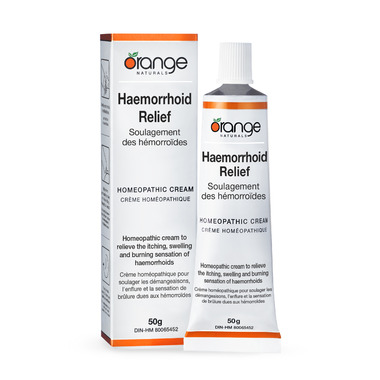 Orange Naturals Haemorrhoid Relief
Homeopathic cream to relieve the itching, swelling and burning sensation of haemorrhoids

Directions:
Adults and children (0 years and up): apply generously to affected areas once daily or as needed. External use only..

Ingredients:
Contains: Aesculus hippocastanum MT, Aesculus hippocastanum 3X, Ammonium carbonate 6CH, Antimonium crudum 6CH,
Caollinsonia canadensis MT, Dolichos pruriens MT, Hamamelis virginiana MT, Hamamelis virginiana 1CH, Hypericum perforatum 3X, Nitricum acidum 6CH,
Paeonia officinalis MT.

Cautions:
Do not apply to open wounds or broken skin. Consult a healthcare practitioner prior to use if pregnant, breastfeeding or have a serious medical condition, and during use if symptoms persist, worsen or if new symptoms develop. Discontinue use if hypersensitivity (e.g. contact dermatitis) occurs. Do not use if seal is broken. Keep out of reach of children.