Orange Naturals Haemorrhoid Relief Tincture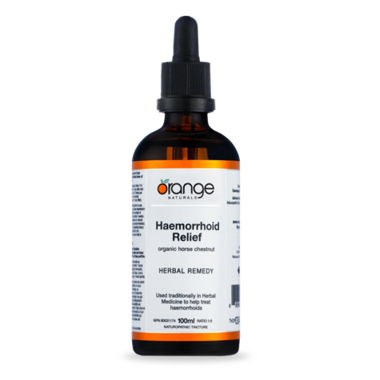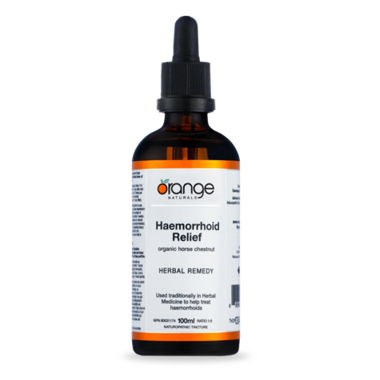 Orange Naturals Haemorrhoid Relief Tincture
The lore of many elderly in France was that carrying a Horse Chestnut around in one's pocket would prevent haemorrhoids and varicose veins. Probably a more effective way to deal with these ailments is to use this wonderful tincture!
Benefits
Helps to treat hemorrhoids
Treat chronic venous insufficiency and associated symptoms
Helps to treat varicose veins
Features
Made from organic and wildcrafted herbs
Therapeutic dose of condition-specific herbs
Our body can absorb and metabolize tinctures rapidly – absorption begins in the mouth, allowing the body to absorb up to 98% of the medicinal components
Large 100ml bottle size offers great value
Directions:
Adults: take 2 ml, 3 times per day.
Ingredients:
Each ml contains: Horsechestnut (Aesculus hippocastanum, 1:5 seed extract) 200mg.

Caution:
Consult a healthcare practitioner prior to use if you are pregnant or breastfeeding. May cause headaches, dizziness, gastric irritation, or itchiness.

Gluten Free, Vegan, Soy Free, Dairy Free, Nut Free