Orange Naturals Homeopathic Libido for Women Drops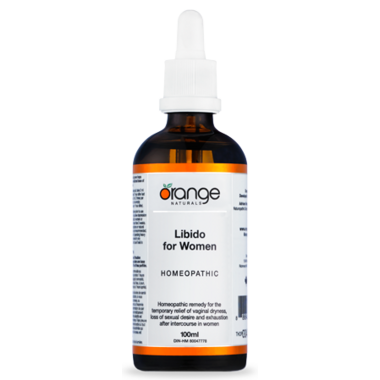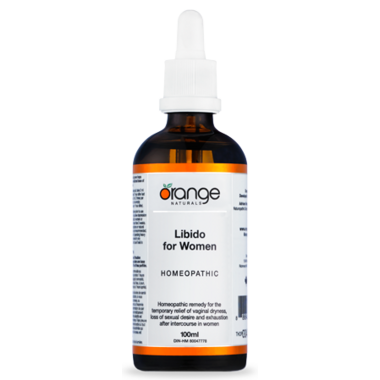 Orange Naturals Homeopathic Libido for Women Drops
Orange Naturals Homeopathic Libido for Women Drops are a homeopathic remedy for the temporary relief of vaginal dryness, loss of sexual desire and exhaustion after intercourse in women.
Each mL contains:
Damiana (leafy twigs) 6X
Natrum Muriatricum (sodium chloride) 30CH
Onsomodium virginianum (whole plant) 6X
Phosphoricum acidum (Phosphoric acid) 6X
Sepia 12CH
Non-Medicinal Ingredients:
25% grain alcohol, purified water, lactose (trace amount).

Directions for Use:
Adult women: For general dosing, take 1 mL, 3 times per day under the tongue or in a little water. For acute symptoms, take 1 mL every 30-60 minutes (up to 12 times per day). When symptoms improve, resume general dosing. Shake well before each use.
Warnings:
Consult a healthcare practitioner prior to use if you have been diagnosed with hypoactive sexual disorder or sexual dysfunction. Consult a healthcare practitioner prior to use if you suffer from any psychological disorder and/or condition such as frequent anxiety or depression. Consult a health care practitioner if symptoms persist or worsen after 28 days or if you develop new symptoms.