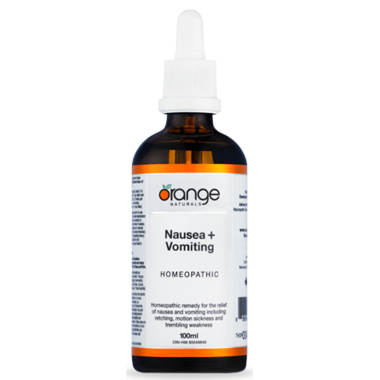 Description
Homeopathic remedy for the relief of nausea and vomiting including retching, motion sickness and trembling weakness.

Directions: Ages 12 and over: for general dosing, take 1ml, 3 times per day under the tongue or in a little water. For acute symptoms, take 1ml every 30 - 60 minutes (up to 12 times per day). When symptoms improve, resume general dosing. Shake well before each use. Store in a cool, dry place, away from light and electronics.

Ingredients: Aethusa cynapium 30CH, Antimonium tartaricum 6CH, Borax 3CH, Ipecacuanha 30CH, Petroleum 6X, Veratrum album 6CH.25% grain alcohol, purified water, lactose (trace amount).

Warning: Consult a healthcare practitioner prior to use if you are pregnant or breastfeeding, and during use if symptoms persist or worsen, or if new symptoms develop. Consult a healthcare practitioner if you have a serious medical condition. Do not use if seal is broken. Keep out of reach of children

Highlights

Shipping & Returns