Orange Naturals Stinging Nettle Herb Top Tincture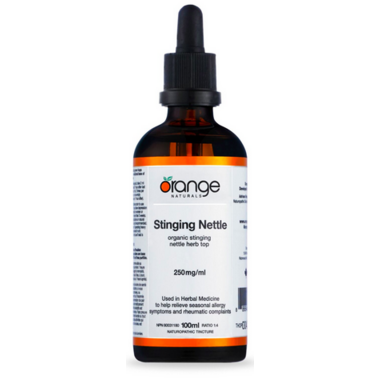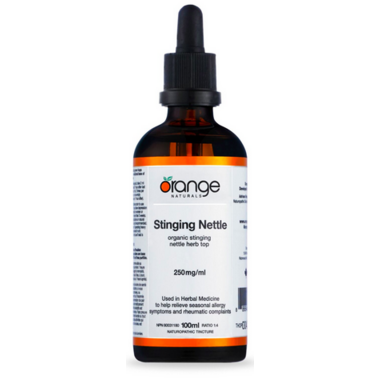 Orange Naturals Stinging Nettle Herb Top Tincture
An old expression advises: "the sting of the nettle is nothing compared to the pain that it heals". Nettle is useful for a whole range of complaints such as rheumatism, seasonal allergies and the early stages of prostate complaints in men. It is a natural diuretic so if you use this herb regularly be sure to eat foods high in potassium like bananas and fresh vegetables.
Recommended Use: Helps to relieve seasonal allergy symptoms and rheumatic complaints.

Directions: Adults: take 2 mL, 3 times per day.
Ingredients: Each mL contains: Stinging Nettle (Urtica dioica, 1:4 herb top extract) 250mg.

Non-Medicinal Ingredients: 40% grain alcohol; purified water.

Contraindications:
Do not use if you are pregnant or breastfeeding.


Melissa:
more than a year ago
I have a confession: I'm allergic to my 2 cats. But what can I say, I just love them so I live with the allergies. Usually I take Reactine to cope, but with a bit of research I found that Stinging Nettle (and Bromelain) are suitable alternatives. I've been putting this in my water for a week and I truly see a difference!
Page
1