Orange Naturals Valerian Tincture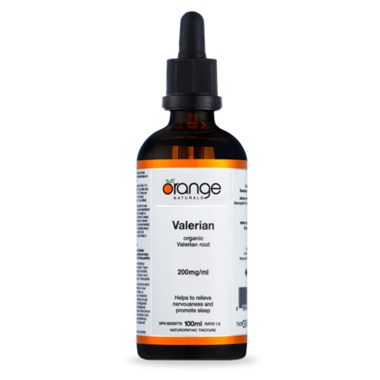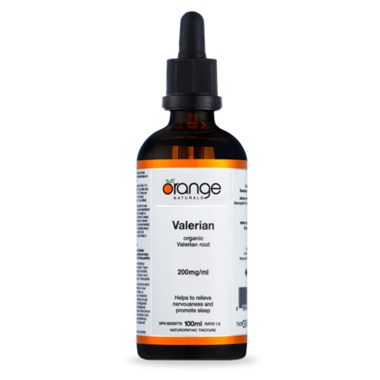 Orange Naturals Valerian Tincture
You're going to get sleeeepy… Valerian is the ultimate calming and sedating herb. It soothes the nerves and helps you slip into a restful sleep. It is also an effective pain reliever when pain is caused by anxiety and tension. Losing sleep is a thing of the past with valerian.
Recommended Use: Helps to relieve nervousness and promote sleep.
Directions: Adults: take 4 mL, 30-60 minutes before bedtime.

Ingredients: Each mL contains: Valerian (Valeriana officinalis, 1:5 root extract) 200mg.
Non-Medicinal Ingredients:
40% grain alcohol; purified water.
Cautions and Warnings:
Consult a healthcare practitioner if sleeplessness persists continuously for more than 3 weeks. May cause drowsiness. Exercise caution if operating heavy machinery, driving a motor vehicle, or involved in activities requiring mental alertness within 2 hours of consumption.
Potential or Known Drug Interactions:
Consumption with alcohol or other medications or natural health products with sedative properties is not recommended.


Anita:
more than a year ago
Works really well as a sleep aid. I was having a sleepless night, took this by putting it under my tongue for a few moments before swallowing, and in a half hour I was sleeping soundly. Was a little groggy in the morning though, mostly because I had to get up early so I did not get a full 8 hours. Recommend!
Page
1