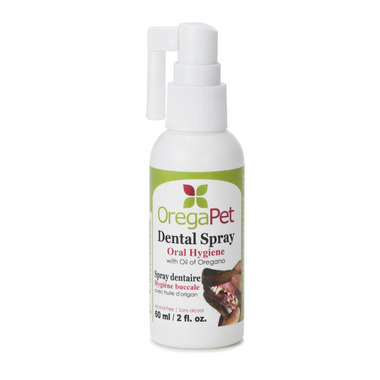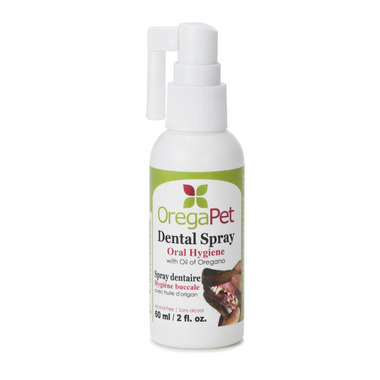 To support dog's healthy teeth and gums. May help to reduce mouth bacteria and freshen breath.
How to Use:
Can be tailored to fit your preference. While some people may be able to brush a pet's teeth with the
OregaPet Toothpaste
3 times a week, use the OregaPet Dental Spray at night and give weekly
OregaPet Dental Health Treats
, others may prefer to modify these options. The more serious the condition the more important it is to use a multi-product approach to effectively protect your pet.