Organic Gemini TigerNut Flour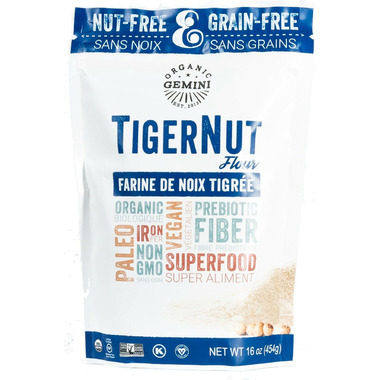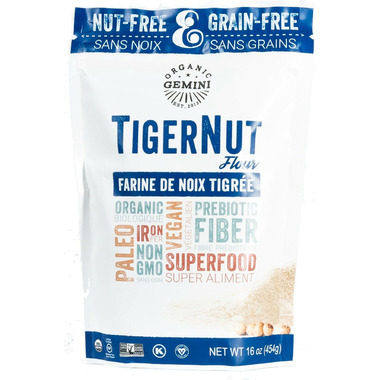 Organic Gemini TigerNut Flour
You might not be familiar with Tigernuts, so let's get you up to speed. Tigernuts are not actually nuts but small root vegetables. They contain as much iron as red meat, and as much potassium as coconut water. Containing prebiotic fiber, Tigernuts fuel the probiotic bacteria in your digestion. Go outside the box and give this unique flour a try in all your recipes.
Features:
Organic and Non GMO
Gluten Free
Grain Free
Peanut and Tree Nut Free
Paleo friendly
Kosher
Ingredients:
Organic Whole Ground TigerNuts.