Organika Alcohol Free Iodine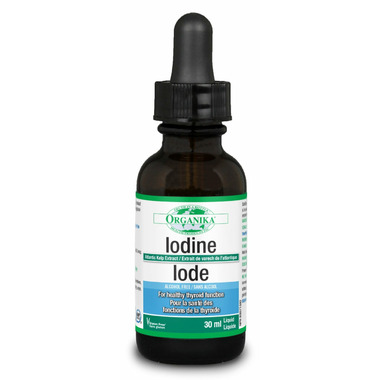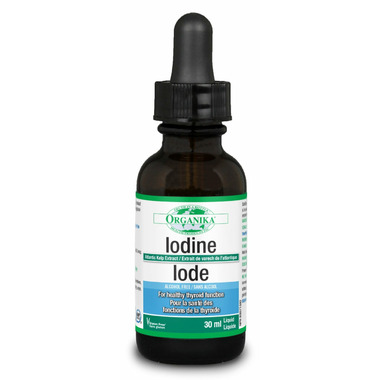 Organika Alcohol Free Iodine
A part of the brown algae family (Phaeophyceae), kelp is full of exceptionally rich nutrients, such as Iodine and various B-vitamins. Iodine improves the function of the thyroid gland, which produces, stores and releases hormones like TSH (Thyroid Stimulating Hormone) that are essential to other bodily functions. Iodine is also a blocking agent. Sourced from the Atlantic Ocean.
Benefits
:
A strong source of Iodine sourced from Atlantic Kelp, which helps support healthy thyroid function
Supporting thyroid function reduces the risk of Goiter, as well as hyper/hypothyroidism by providing Iodine to balance T3 and T4 levels
Kelp is also an excellent source of fibre
Recommended Dosage
: Take 8 drops (0.5 ml) twice daily.
Ingredients (Each 1 ml Containes)
:
MEDICINAL INGREDIENT – Iodine (from Fucus vesiculosus (Whole)) 62.5 mcg
NON-MEDICINAL INGREDIENTS -- Glycerin, Purified Water.