Organika Chicken Broth Protein Powder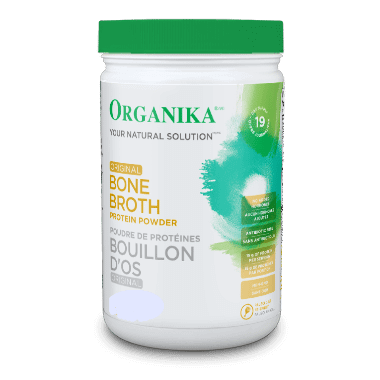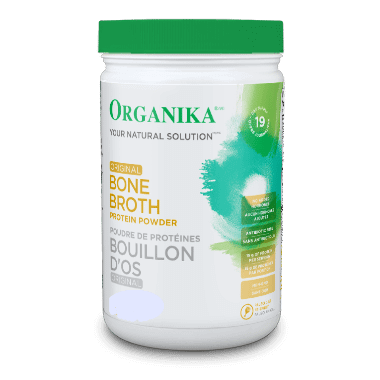 Organika Chicken Broth Protein Powder
Traditionally Bone Broth is prepared by prolonged boiling of the bones into savory liquid, which breaks down the collagen releasing the full nutrients. Organika® Bone Broth Chicken Protein Powder is different because it is made for a balanced savory flavor profile. It dissolves evenly and quickly, is high in protein and has no carbohydrates or sugar.
Benefits
:
Maintain psychological health
Promote satiety
Support gut health
Help alleviate symptoms of IBS and a leaky gut
Relieve upper and lower respiratory tract infections
Improves sports recovery and whole body protein profile
Convenient, easy to use powder
Paleo and keto diet friendly
Recommended Use: Mix 2 tbsp of the broth powder in 12 oz of hot water or use it in other applications like soups, broths, and cooking.

Ingredients: Chicken Bone Broth