Organika Cranberry Extract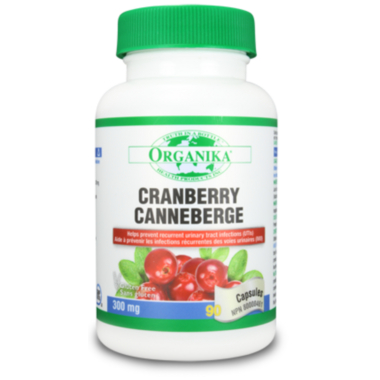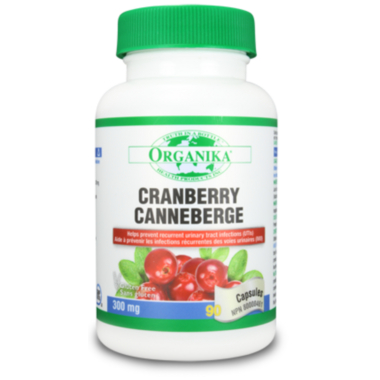 Organika Cranberry Extract
It just sounds like a terrible time. And frankly, a UTI is painful, irritating and can make life quite troublesome. Symptoms range from intense pain surrounding the urinary tract to high fevers.
Cranberry Extract not only reduces the frequency of UTI's, but the duration of pre-existing infection. Cranberry Extract acts to acidify the urine so that the harmful bacteria associated with infections are successfully excreted outside the body, as opposed to sticking to the urinary tract.
Features and Benefits:
Prevent recurrent urinary tract infections (UTIs)
Cranberry Extract acidifies urine and prevents bacteria from adhering to bladder cells, without the high sugar content of most sugar filled cranberry juices
Source of antioxidants that reduce damage done to the urinary tract and other tissues/organs
Natural
Non-GMO
Faire Trade
Canadian Brand
Recommended Dose:
Take 1 capsule twice per day with a glass of water.

MEDICINAL INGREDIENTS – EACH CAPSULE CONTAINS:
Cranberry Fruit Juice 12:1 Concentrate…………………………………….300 mg (Vaccinium macrocarpon Aiton)
NON-MEDICINAL INGREDIENTS:
Microcrystalline Cellulose, Magnesium Stearate, Maltodextrin, Gelatin (Capsule).
CONTAINS NO:
Dairy, egg, artificial preservatives, colours, yeast, artificial sweeteners, wheat, gluten, or soya.
Caution:
Consult a health care practitioner prior to use if you have a history of kidney stones, or are taking blood thinners.

Consult a health care practitioner if symptoms persist or worsen.