with Caprylic Acid & Pumpkin Seed Oil
90 Capsules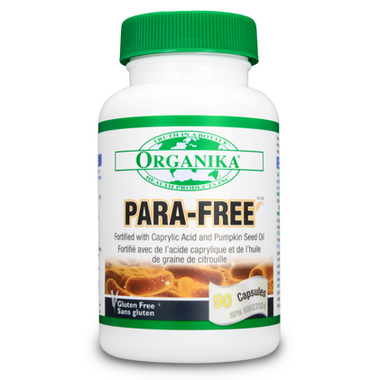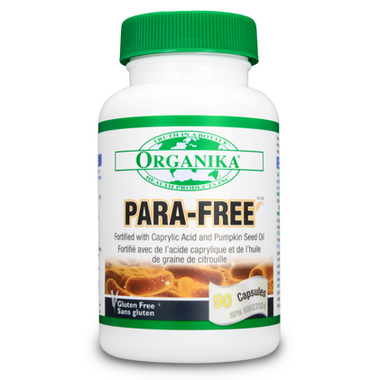 Organika Para-Free
with Caprylic Acid & Pumpkin Seed Oil
90 Capsules
Allicin, the primary active component in garlic, is a double edged sword responsible for both garlic's odour and healing properties. Take garlic supplements to experience the health benefits of garlic while avoiding the undesirable odour. Organika®'s Para-Free™ will help relieve symptoms associated with upper respiratory tract infections and catarrhal conditions.
Features:
Gluten Free
Source of garlic that promotes blood flow through vasodilation, encouraging reductions in blood pressure and LDL cholesterol levels
Helps to relieve catarrh and symptoms of infection in the upper respiratory tract
In capsule form for all the benefits of garlic, without the pungent odor and taste!


CONTAINS NO:
Dairy, egg, artificial preservatives, colours, artificial sweeteners,
yeast, wheat,soya, or gluten.
INGREDIENTS:
Odourless Garlic Bulk 100:1 Extract.......... 10 mg
(Equivalent to 1000 mg dried garlic bulb)
NON-MEDICINAL INGREDIENTS:
Grapefruit Flavour, Pumpkin Seed Oil Powder, Caprylic Acid, Microcrystalline Cellulose, Magnesium Stearate, Maltodextrin, Silica, Gelatin ( capsule)