Organika Pau d'Arco (Taheebo)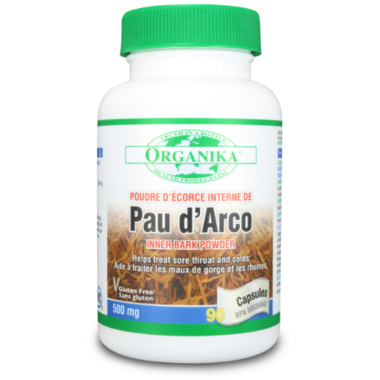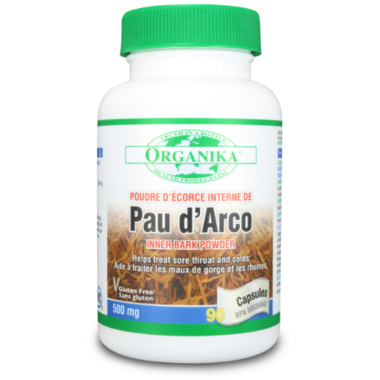 Organika Pau d'Arco (Taheebo)
Organika Pau d'Arco helps relieve sore throats and colds. It is known as an anti-fungal agent that boosts the immune system and protects against infections. It can help to strengthen a weakened immune system due to drug/alcohol use, anti-biotics, and environmental factors.

Directions: Take 1 to 2 capsules per day with a glass of water.

Medicinal Ingredients: Each Capsule Contains:
Pau d'Arco Inner Bark Powder (Handroanthus impetiginosus)………500 mg
Non-Medicinal Ingredients: Magnesium Stearate, Gelatin (Capsule).

Caution: Consult a health care practitioner prior to use if you are taking herbs or any prescription medications; or are diabetic. Consult a health care practitioner if symptoms persist or worsen. Use with advice of a health care practitioner if suffering from coagulant disorders. Do not use if you are pregnant or breastfeeding; or are taking anticoagulant medications. Discontinue use if gastrointestinal symptoms occur.