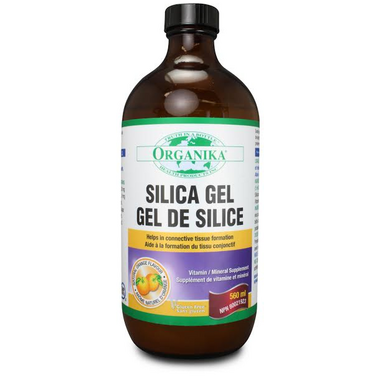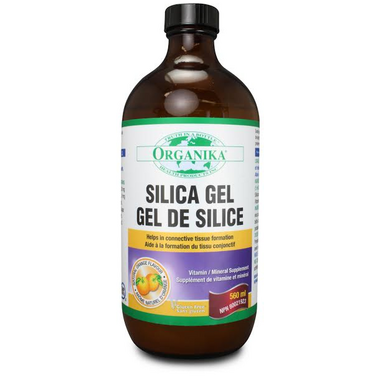 Organika developed Silica, a gel made from 100% pure silicon retrieved from diatoms, fossilized plant cells found on the ocean floors. Prepared as a colloidal emulsion (suspended in a gel composed of water and natural gum), it is bioavailable and possesses a better assimilation for the system.
In a delicious natural orange flavour, Silica Gel provides Silicon and Vitamin C to assist with metabolism, skin health and wound healing. Formulated with Silicon and Vitamin C to maximize collagen production for connective tissue and bone development. Also boosts collagen production to maintain hair, skin and nail health as well.
Organika does not use any chemical substance or solvent in the extracting process of its silica, preferring water as its unique vehicle.
Features and Benefits:
Brings health, rigidity, and solidity to nails and hair
Improves elasticity to blood vessels, cartilage, skin, bones, vein and artery walls
Increases muscle, tendon, and ligament resistance
Helps mineral assimilation, especially calcium
Sustains joint health and helps fortify bones, and slows tissue aging process
Silica gel is known to boost the production of collagen within the body, responsible for healthy connective tissues found in skin and healing of wounds.
Silica Gel helps promote the formation of connective tissues found in skin, muscles, ligaments and organs
Silica Gel helps to boost the metabolism of carbohydrates, proteins and fats.
Natural
Non-GMO
Faire Trade
Canadian Brand
Recommended Dose:
Take 1 to 2 teaspoons (5 ml to 10 ml) per day with a glass of water.
MEDICINAL INGREDIENTS – EACH TEASPOON (5 ml) CONTAINS:
Silicon (Silica) …………………………………………. 30 mg
Vitamin C (Ascorbic Acid) ………………………………….. 6 mg
NON-MEDICINAL INGREDIENTS:
Purified Water, Citric Acid, Sodium Benzoate, Beta-carotene, Xanthan Gum, Invert Sugar, Potassium Sorbate, Natural Flavour (Orange Fruit Extract).
CONTAINS NO
: Dairy, egg, yeast, artificial sweeteners, wheat, gluten, or soya.
Caution: