Organika Vitamin B3 Niacin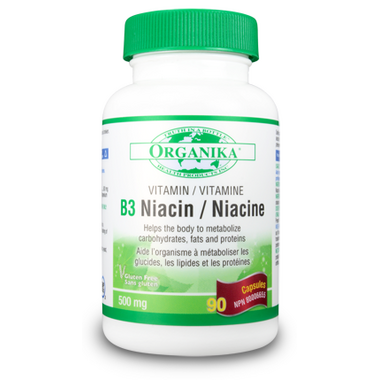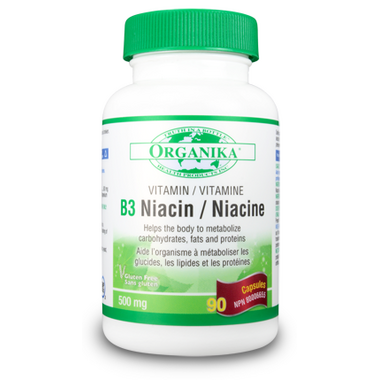 Organika Vitamin B3 Niacin
Vitamin B3, also known as 3-Pyridinecarboxylic acid, helps the body to metabolize carbohydrates, fats and proteins. In addition, aid normal growth and development with 100 mg capsules of vitamin B3.
Features:
Gluten Free
Maintenance in the factor of good health; promotes metabolism of carbohydrates, fats and proteins
Convenient non-flushing form of Niacin, to provide whole-body benefits without skin irritation.


INGREDIENTS:
Niacin (Nicotinic Acid).................................................................500 mg
NON-MEDICINAL INGREDIENTS:
Microcrystalline Cellulose, Magnesium
Stearate, Gelatin (Capsule).
RECOMMENDED DOSE:
(ORAL)
May Cause Slight Flushing








William:
more than a year ago
I take 2, 500 mg capsules of B3 (nicotinic acid) daily on the advice of my physician for cholesterol control as I am allergic to all statin drugs. Guess what, it works! But it must be the flushing form of the vitamin, niacinamide is useless for this purpose. It's the flush (a common side effect) that does the job. I have been purchasing nicotinic acid through health food stores on a catch as catch can basis, but the supply ran out locally and nobody was re-stocking, niacinamide was all that was available. Internet to the rescue. I searched for Organika B3 Niacin, checked to make sure it was nicotinic acid and ordered 3 bottles. They came in a few days thank goodness as I had run out completely. Within a couple of days I was back to what passes for normal for me. All I have to do now is keep track and re-order when I get low.
Page
1