Pampers Easy Ups Boys Super Pack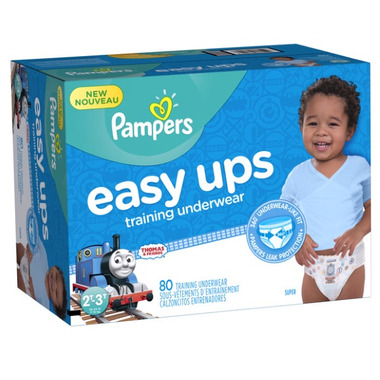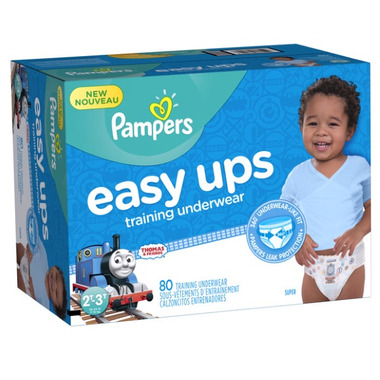 Pampers Easy Ups Boys Super Pack
Get outstanding leak protection while potty training! Potty training makes sense with Pampers® Easy Ups® training pants! You and your little boy will know when he's ready for potty training. Pampers Easy Ups Training Pants are designed for when your little boy is ready for potty training during the day but still needs protection at night. Plus, they feature Pampers Leak Protection™ for up to 12 hours of protection, even overnight. And Pampers Easy Ups absorb quicker than the other leading training pant. And they feature fun Thomas and Friends® designs.
Features:
Completely reinvented product, with a 360degree stretch waistband and Pampers leak protection
Fewer leaks than the other leading training pant
Holds 25% more than the other leading training pant
Features Thomas and Friends designs that fade when wet to help your little boy learn
Super-stretchy sides are easy to pull on and off and tear for easy removal
We're sorry! This item does not qualify for free samples.