Headaches & Migraines
50 mL Oral Drops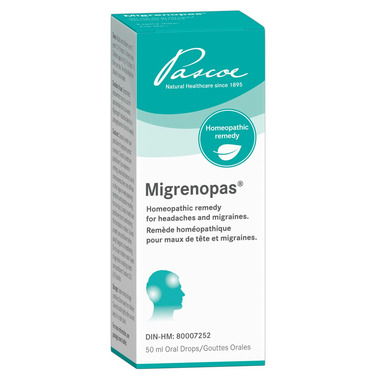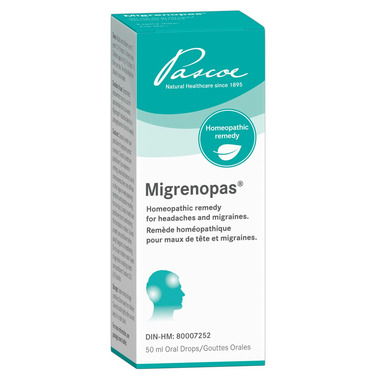 Pascoe Migrenopas
Headaches & Migraines
50 mL Oral Drops
Pascoe Migrenopas is a homeopathic remedy for headaches and migraines.

Directions: Adults and children ( ≥ 12 years): 10-15 drops 1-3 times daily; Children (6-11): 7-10 drops, 1-3 times daily. Take for 4-6 months to see optimal results.

Ingredients: 100 g (=100ml) contains:
Iris 3X 20g
Gelsemium 4X 20g
Cyclamen 4X 20g
Paris quadrifolia 4X 20g
Contains 23% vol. alcohol

Caution: Consult a health care practitioner if you experience vomiting, visual disturbances, loss of consciousness, fever, neck stiffness or other vague or newly appearing symptoms and headache resulting from injury. Consult a health care practitioner before using if pregnant or breastfeeding. Do not use in children under 6 years of age before consulting a health care practitioner.