Peg Perego High Back Booster Viaggio HBB 120 Licorice Leatherette
Model # IMVI01CA35BL13DX13
This item is a final sale item. Returns cannot be accepted.


Keep your growing child safe with the Viaggio HBB 120. The newest addition to the Viaggio family, the HBB 120 can comfortably seat a child from 40 to 120 pounds. Equipped with back support and total Side Impact Protection to ensure a safer ride.
The Viaggio HBB 120 is equipped with total Side Impact Protection (SIP), keeping your child safe in the event of an accident. Expanded Poly Styrene (EPS) can be found in the headrest and seat cushion, providing increased protection and comfort. LATCH connectors have been added to the Viaggio HBB 120 for additional stability and to keep the booster seat in place when not in use.
Features:
Head panel adjusts easily in 6 vertical positions, even while child is in the seat
EPS Energy-absorbing Expanded Poly Styrene foam in head panel protects the child's head from impact forces
Multi-position backrest and adjustable seat provide additional comfort on long journeys
Includes LATCH connectors that attach to vehicle, keeping the booster seat secure when not in use
The Viaggio HBB 120 is used forward facing from 40 - 120 pounds with a maximum height of 57"
The backrest on the Viaggio HBB 120 can be removed for easier travel and transport. (Please Note: The backrest provides the best protection for your child's head and shoulders in a side collision.)
The booster seat comes with a pull-out cup holder on each side
Stylish upholstery and colors that add elegance to any vehicle
Innovative microfiber fabric on seat is breathable and absorbs moisture -- keeping the child cool and comfortable
The plush padding of the booster seat keeps child comfortable and secure.
Made in Italy
Model # IMVI01CA35BL13DX13

Additional views shown in a different colour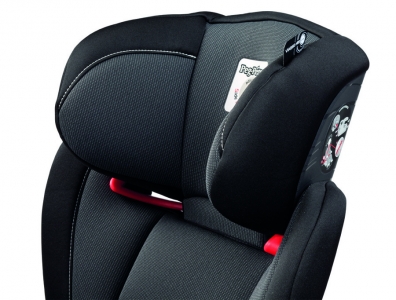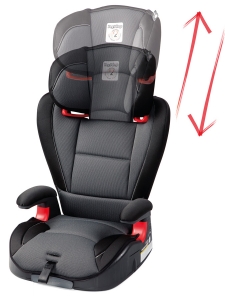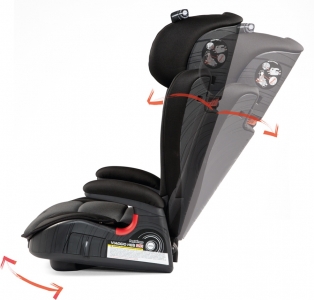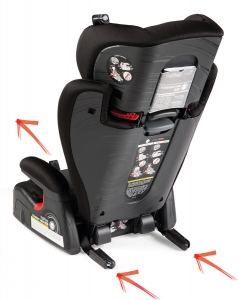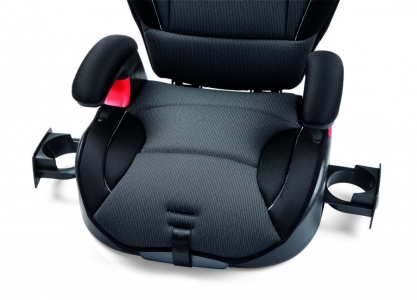 We're sorry! This item does not qualify for free samples.


Peg Perego products are excluded from all coupons and promotions.
Similar Booster Car Seats
Other Peg Perego Products