PharmaSystems Med ID Bracelet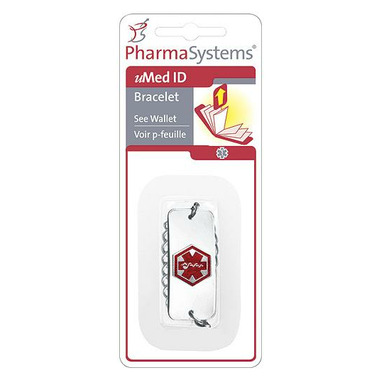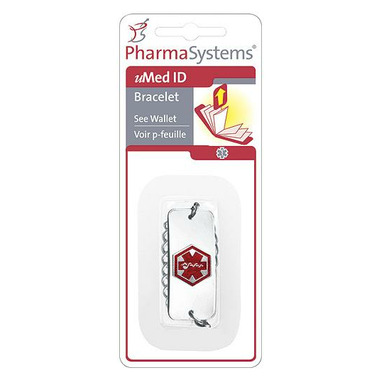 PharmaSystems Med ID Bracelet
Bilingual engraving.
Each ID individually polished hypo-allergenic stainless steel (not plated).
Raised red alert symbol.
Card dimensions: 13cm H x 5cm W x 1cm D.
Bracelet length is 8"

Jackie:
more than a year ago
Jackie: a recent purchase
A few months ago I purchased the necklace and decided that a bracelet would also be handy when wearing different types of clothing. I am very pleased that if necessary the people helping would now know to check my wallet or side of my Oxygen tank to see the list of my medications and allergies as well as my doctors name and phone number.
Angela:
more than a year ago
I wear this when I go out by myself "just in case". My wallet card lists my allergies and medications so it'd be very handy if I needed medical attention. I'd be covered so I wouldn't be given something I'm allergic to (such as penicillin). Also adjustable (just take links off as needed).
Page
1