Philips AVENT Comfort Breast Shells Set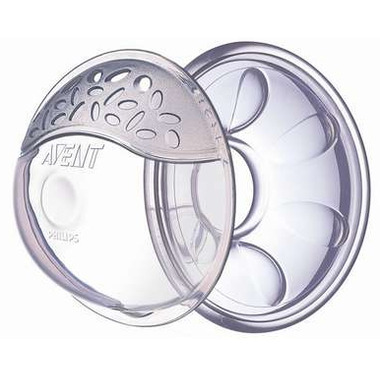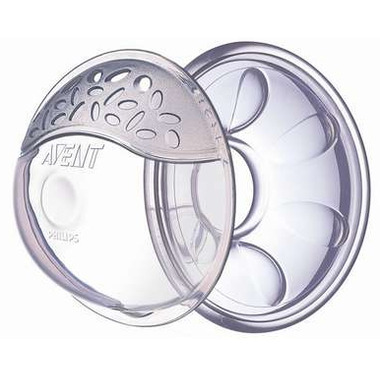 Philips AVENT Comfort Breast Shells Set
These ultra-soft breast shells from Philips AVENT are meant to be worn inside of your bra to protect your nipples from chafing and collect excess breast milk.

The ventilated shells protect sore or cracked nipples to help them heal more quickly. The gentle pressure they apply helps to relieve engorgement and the holes allow air to circulate.

Includes:
2 pair Ventilated Breast Shells
1 pair Ultra-Soft Backing Comfort Cushions
agnieszka:
a few months ago
I think I bought this product too late. I bought it at 3 months of my baby on the recommendation of a friend, but by then, I found little use for it. The shells were hard (I thought I could sleep with them, but you can't) and you cannot wear them for too long as they may block your milk ducts. Although they were great for catching excess milk when feeding, I did not like that you had to wear a bra with them. And: they make your breasts look long, hard and pointy!
Tam:
more than a year ago
I would wear one of these while Breastfeeding to capture milk that leaked out of the non-nursed breast. I could then pour into a storage bag and store it in the freezer for later. It was less wasteful than just soaking up the excess with a bra pad. I don't think they would be very comfortable to wear all the time mind you.
Page
1