Phoney Baloney's Original Coconut Bacon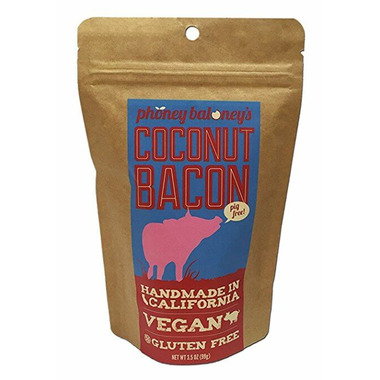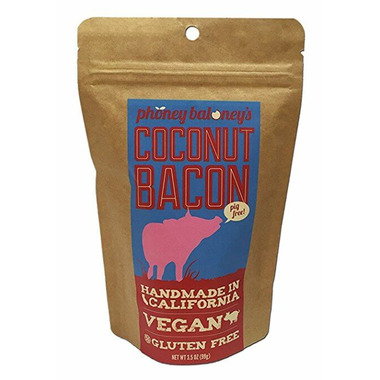 Phoney Baloney's Original Coconut Bacon
Phoney Baloney's is the world's first manufacturer of vegan and gluten-free Coconut Bacon. Also naturally low in sugars/carbs. Now you can enjoy the crispy, smokey, salty indulgence of bacon on endless kitchen creations without any guilt.
Ingredients:
Organic coconut, organic tamari (water, organic soybeans, salt), grapeseed oil, liquid smoke (water, natural hickory concentrate), maple syrup, sea salt, pepper, spices.
Contains: soy, coconut.
Made in a facility that also processes wheat, nuts, eggs and dairy.