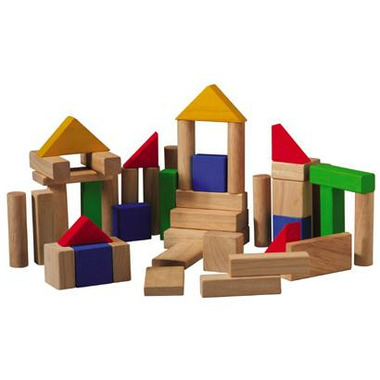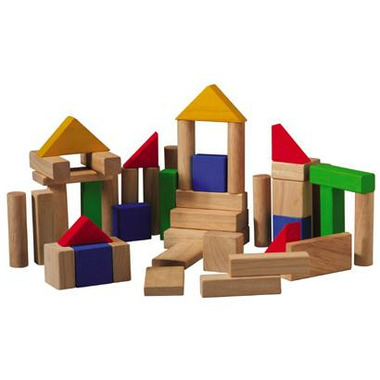 This set contains 36 natural blocks and 14 colour blocks. The set reinforces creativity, expands children's thinking ability and stimulates imagination.

Playtime Ideas:
Children learn to differentiate the various shapes and colours of blocks as well as count and group the pieces accordingly.
Encourages children to create designs which will help to stimulate their imagination, creativity and planning skills.
Children can make designs using the blocks to build a castle, town, or anything that strikes their imagination.
Telling stories about their creations will also help develop language skills.
This toy is suitable for children aged 2 years and over.