Play with Pieces Star & Camo Play Mat
Play with Pieces Star & Camo Play Mat
is a super cool mat that is designed for the modern family. It's sophisticated palette of soft greens and greys gives the classic print a super chic update.

Features:
The soft safe surface promotes milestones like tummy time, crawling and beyond
Non-toxic and free from latex, BPA, phthalates and formaldehyde
Hypoallergenic, waterproof, anti-baterical and odourless
Double-sided designs gives you the choice of fresh colour or fun monochromatic dots
Rolls up or tucks away underneath furniture in seconds
Wipes clean with a damp cloth
Noise and shock absorbing
Ultra-cushioned

Provides insulation form cold floors
Material: Pieces play mats are made from XPE foam, a new and safer alternative to EVA foam.
Product Dimensions:
150cm x 180cm (6' x 5')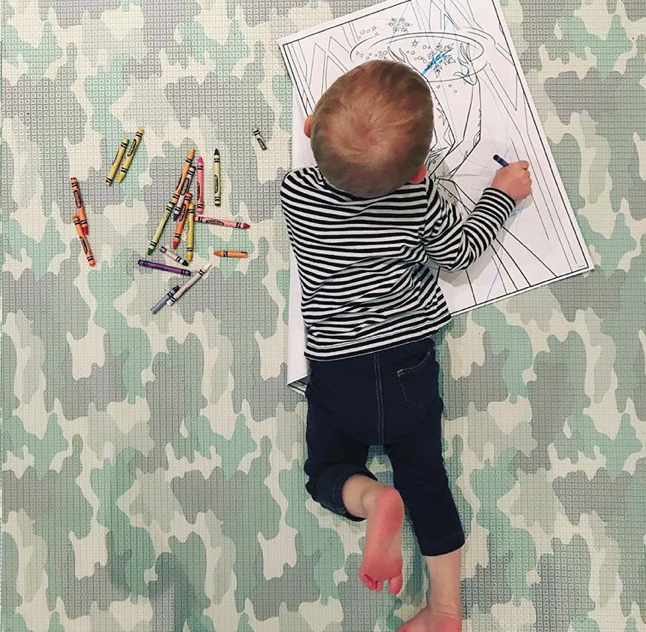 Similar Playmats, Bouncers & Floor Seats