PRANA Machu Pichu Organic Exotic Fruits & Nuts Trail Mix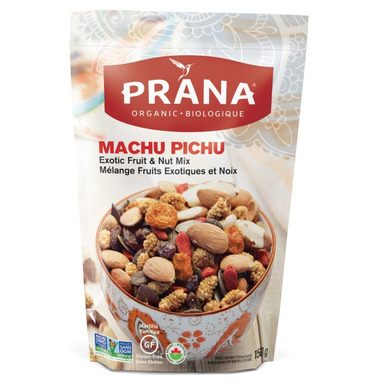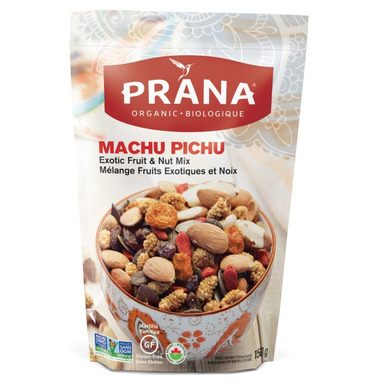 PRANA Machu Pichu Organic Exotic Fruits & Nuts Trail Mix
A healthy mix that blends nutritious nuts and exotic dried fruits for a sweet and tangy delight that nourishes and revitalizes. Machu Pichu is a raw and nutritious trail mix. Its exotic flavours and beneficial properties will surprise and invigorate your senses: Incan Goldenberries, white mulberries, Brazil nuts, Goji berries, European pumpkin seeds and so much more!
This trail mix is a source of iron, protein, antioxidants, omega 3s, vitamins A, C, B such as B12. With detoxifying, cleansing and anti-inflammatory properties, PRANA's Machu Pichu mix will nourish and revitalize your body, mind and soul.
Features:
Organic
Kosher
Gluten Free
Raw
Ingredients:
Organic European Almonds, Organic Thompson Raisins, Organic European Pumpkin Seeds, Organic White Mulberries, Organic Brazil Nuts, Organic Goji Berries, Organic Goldenberries (physalis).